While Blake Shelton's bride, Gwen Stefani claims that the newlywed couple is on their "honeymoon tour," Blake is actually on his Friends & Heroes Tour 2021. From the looks of Blake's latest Instagram page, it seems like he may be chronicling his adventures from the tour. Keep reading to find out what goes down in the Blake Shelton concert from Episode 1.
Blake Shelton returns to touring with his 'Friends & Heros Tour 2021'
Recently, Blake takes to his Instagram to share "Friends & Heroes Tour 2021 (Episode 1)." The post is a two-minute-long video. The clip begins with the tour poster that shows that he is on tour with Martina McBride, Tracy Byrd, and Trace Adkins. Additionally, there is special guest Lindsay Ell.
Then, there is audio from the concert he recently played in Omaha. Blake jokes that this is the longest "load in" he's had for a concert. He tried to play the venue in March of 2020 but the ongoing coronavirus pandemic had other plans. However, he returns to "celebrate country music."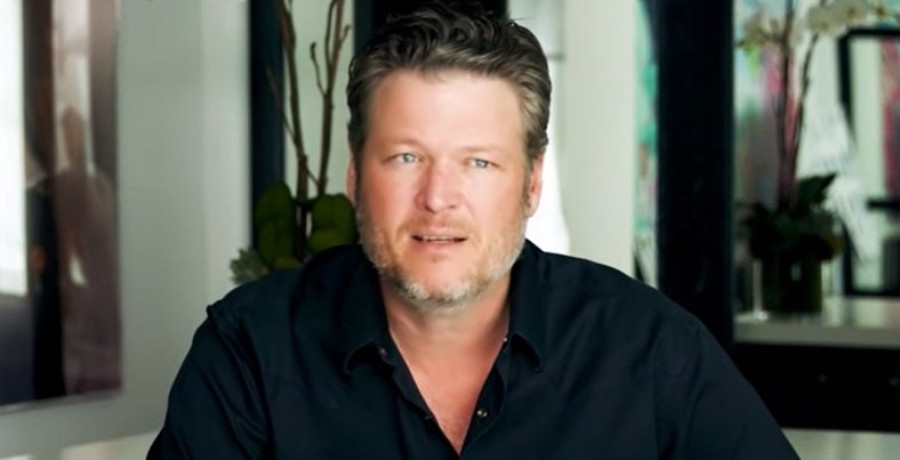 While Blake makes it back to Omaha, he doesn't return with the same lineup. However, Trace Adkins is still on the tour. Blake says, "I can't get rid of Trace Adkins. He's literally like a giant skin tag." And, while Blake is excited to have Martina McBride on tour with him, he shares that he thinks Tracy Byrd is "the shocker." That's because he "took like a ten-year hiatus."
He explains how some things have changed and he still gets nerves
After explaining the lineup, Blake goes on to explain that even though he and his band are prepared, he still had nerves going into his Omaha concert. Surprisingly enough, he compares it to being on television. This is interesting considering Blake Shelton has been on The Voice for 10 years. He is the only judge to be on all 20 seasons of The Voice. 
His fans were very excited about this concert and post. One fan writes, "Was the best Blake Shelton concert I have been to in Nebraska!!!! Well worth waiting 18 months to see you and your friends and heroes!!!! Thanks for bringing Gwen to sing with you!!! Best part of the show!!!"
However, some of his fans aren't too pleased because he recently had to cancel his Philadelphia (September 2nd) and Washington D.C. (September 3rd and 4th) concerts due to a scheduling conflict. However, his announcement assures his fans that "refunds for the tickets will be processed automatically."
We've got friends, we've got heroes, and we've got a whole lot of country music!!!!!! We left Omaha without the chance to play for y'all last year and got ourselves back as soon as we could… y'all showed up and kicked off the #FriendsAndHeroesTour with a party! pic.twitter.com/GZcInpnFyj

— Blake Shelton (@blakeshelton) August 27, 2021
Are you excited to see Blake Shelton back on tour? Let us know your thoughts in the comment section below. Make sure to come back to Country Music Alley for more news about your favorite country stars.