Are you ready to see Lauren Alaina's new, original Hallmark movie, Roadhouse Romance? Lauren is starring with Tyler Hynes (It Was Always You) and singing some new songs.
Are you ready to learn more about Lauren's latest project?
Lauren Alaina, Tyler Hynes Starring In Hallmark's Roadhouse Romance
According to the Hallmark synopsis, Lieutenant Callie Jackson (Alaina) arrives home from her tour of duty. She has been gone for two years. However, going home is not as familiar as she would like it to be. Everything is different. Callie's life is falling apart! Now, Callie must adjust to her new normal. This is especially true about her family's iconic BBQ establishment, Tucker's Roadhouse.
The Roadhouse has always been the local destination for discovering new country music talent  and indulging in good BBQ. Callie has decided she wants to continue her late grandfather's legacy. Subsequently, Callie steps up to help her mother and aunt prepare for the fall festival at Tucker's Roadhouse, which also means searching for her late grandfather's special barbecue sauce recipe which was lost while she was away.
However, after a chance run-in with TV director Luke (Hynes), things change. He is passing through town. He can be a little gruff. Although they are polar opposites, they find common ground. Moreover, he connects with her and helps Callie determine what is worth hanging on to and when it's time to let go.
The premiere of Hallmark's Roadhouse Romance is on Saturday, September 11, at 9 p.m. Eastern time. Encore showings include Sunday, September 12, at 6 p.m., Thursday, September 16, at 8 p.m., Sunday, September 19, at 12 p.m., and Saturday, September 25, at 5 p.m., on the Hallmark Channel.
We are LIVE with @Lauren_Alaina and @tyler_hynes stars of the new original movie #RoadhouseRomance! #FallHarvest https://t.co/1pdOKGaS12

— Hallmark Channel (@hallmarkchannel) September 7, 2021
What Does Lauren Alaina Sing In Hallmark's Roadhouse Romance?
Hallmark is not about to allow the American Idol Season 10 runner-up star in a movie without letting her sing. There will be plenty of music to entertain Lauren Alaina fans. In Roadhouse Romance, Lauren will perform a couple of songs. That induces her popular song "Run," as well as "What Do You Think Of." Both songs will be included in  her upcoming album.
Lauren looked over the script to figure out what songs would fit in and found that experience  rewarding. She wanted the song to "make sense thematically." They reworked the script "just a bit," to make sure they worked with songs.
In addition, Lauren will sing a cover of Keith Whitley's "When You Say Nothing at All." She recorded this song in Vancouver. Fans of Lauren Alaina may remember that this was the very first song she performed at Tootsies in Nashville, back when she was only 12 years old.
Lauren Alaina Had A 'Great Experience' Filming Roadhouse Romance
In a recent Hallmark online interview with Lauren and Tyler, Lauren shared she had a "great experience" filming Roadhouse Romance. She admitted it was odd going up to Vancouver to film a movie that takes place in Tennessee. However she "loved it." She declared, "I love acting! She does admit it was "a lot of work in a short amount of time." However, she enjoyed the experience.
Tyler Hynes revealed that he recently went to Nashville. Moreover, he now could sympathize that Vancouver could feel quite different from Nashville.
Make sure you watch the premiere of Hallmark's Roadhouse Romance on Saturday, September 11, at 9 p.m. Eastern. You can decide for yourself if Vancouver has a Nashville vibe!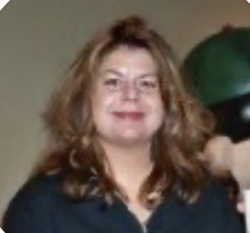 Latest posts by Georgia Makitalo
(see all)