Kellyoke is back. The Kelly Clarkson Show Season 3 premiere has been delivering. The singer recently sang covers of two soulful and sexy songs. On Monday, September 13, she kicked off the third season of her Emmy-award-winning daytime talk show. In the next following days, Kelly gave fans what they've been missing all summer long.
They've been wondering what songs she would cover next. As Country Music Alley previously announced, Kelly just announced her new Christmas album. While it's not the breakup album that fans have been looking for, they can't wait to get some new music from their queen. Kelly is said to shade her ex-husband, Brandon Blackstock.
Kelly Clarkson performs Amy Winehouse hit
On Wednesday, September 15, Kelly Clarkson gave her rendition of Amy Winehouse's "Valerie." She stuck to the soulful vibe of the song but still made it her own. Kelly took to the stage just one day after what would've been the singer's 38th birthday.
The Zutons originally wrote and record this song in 2006. But it was Amy's collaboration with Mark Ronson that brought this song to another level. It's one of her most popular songs to this day. Marc and Amy added a retro and soulful flair to this song, which achieved hit status a year later. Kelly sang her cover soulfully as she captivated the audience with her rendition.
"Words can't describe how happy I am to have my daily Kellyoke back."
"She really knows what to do with her voice. When she's at her best, well-rested and when All cylinders are firing, it's hard to find a better vocalist than kelly."
"Love that Kelly's voice is well-rested. Now I really can't wait for new music!!!"
"Kelly even made this record more retro than The Zutons' original version. lol What a fantastic arrangement."
"I love how she transformed the song, it's so cool. Another set Kellyokes to play and sing-a-long with everyday 😊"
She also covered a Tina Turner classic
On Thursday, September 16, the American Idol alum covered Tina Turner's "What's Love Got To Do With It." Kelly Clarkson and her band Y'all took the in-studio audience back to the '80s with this classic hit. The R&B icon recorded the song in 1984, which was featured on her album, Private Dancer. Over the years, several artists have covered the song with their own renditions.
However, no one has heard this song quite like this before. Fans were in awe over Kelly's cover. They think she has the perfect voice for R&B and soul. They enjoy it every time she busts out one of these classic hits. Here are even more comments from this performance:
"Is there any song that Kelly can't slay? She's so talented and adorable."
"Yes..yes.yes….I tell You, Throw any song at KELLY CLARKSON and She would Cover that Like its A new Big hit…Those vocals is Outstanding..Kelly Always the Best..💖💖"
"Kelly's voice aged like fine wine!!! No, that's not the first time I've said that! This phenomenal queen just keep slaying any song thrown at her!!!"
"Her vocal skills took this traditional Tina Turner success to another level. Loved the confidence and the ease to cover each note during the perform. Yes, Kelly!"
What are your thoughts? Which cover do you like the most? Share your thoughts below in the comments.
Check back with Country Music Alley for more news on Kelly Clarkson.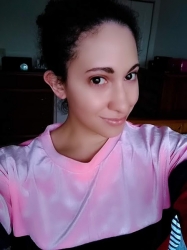 Latest posts by Chanel Adams
(see all)