Taylor Swift is psyching fans up for Red (Taylor's Version). It's her second re-recorded album followed by Fearless (Taylor's Version). She teased one of her country songs that's from the vault. Her new album is expected to drop at midnight on Friday, November 12.
Today, Swift has been busy promoting the new album. She shared a movie poster for the 10-minute film for her deep cut "All Too Well." The 10-minute version will also be in the vault on the 30-track album. Swift also shared a photo of herself getting ready for the midnight drop.
Teases snippet of vault track "Babe"
Just hours before dropping Red (Taylor's Version), Taylor Swift teased a snippet of the vault track "Babe." She shared an audio clip of the track on Tumblr. The track is from the vault and will appear on her upcoming album Red (Taylor's Version) on Friday.
The snippet is short and shows her singing, "What about your promises" over and over. It's nothing like the song that Sugarland recently covered. Instead, it has a drum and guitar intro. This gives fans a taste of what they can expect from the re-recorded version.
"Babe" was not included on the original Red album. She originally wrote the song for that project, but it didn't come out until 2018. Sugarland used the song as a single, which featured Swift herself. She even appeared as the other woman in the music video.
This comes after Swift gave fans a glimpse into the All Too Well: The Short Film, which will be set to the 10-minute version of her beloved song of the same name. She directed the video while Rina Yang filmed it on 35 mm film. Fans are looking forward to hearing the rest of the song. The short film stars Dylan O'Brien and Sadie Sink.
Taylor Swift also sings "Better Man"
Also, on the new album, Taylor Swift will sing her version of "Better Man." Like "Babe," that song wasn't by Swift. She wrote the song around 2011 or 2012. She wrote the song all by herself, while she worked on "Babe" with Train lead singer Pat Monahan.
Unfortunately, those songs didn't make the cut. So, she gave them to the popular country acts. In 2016, she gave "Better Man" to Little Big Town, who recorded it as the lead single for their 2017 album, The Breaker. Swift won a Country Music Award for Song of the Year and a Grammy nomination for Best Country Song.
Swift may have given these tracks to other country artists. However, she still considers "Babe" and "Better Man" as her original songs. She performed them both during her 2018 Reputation Stadium Tour. Swift even performed an acoustic version of "Better Man" in Nashville.
Check back with Country Music Alley for more news on Taylor Swift.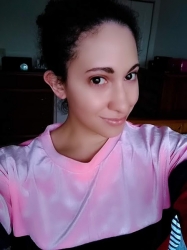 Latest posts by Chanel Adams
(see all)