Once again, Taylor Swift is driving her fans crazy on social media. The country singer took to TikTok to drop her latest video. This time, she's teasing up to the release of her new album, Red (Taylor's Version). Fans have been going crazy over the lack of promo and release date.
Swift had to push up the release date since Adele surprised everyone by announcing that she's coming out with a new album. Both women could easily sweep records this holiday season. But even Adele is a tough contender to beat. So, the singer-songwriter agreed to release Red (Taylor's Version) a week early.
Taylor Swift sits around and points her red toes
The "Willow" singer said she understand "the assignment" when it came to her new album. Just 13 days before its release, Taylor Swift posted a new TikTok video. She sat in a brown leather chair in a black turtleneck and light-wash jeans. As Swift flipped through the vinyl version of her upcoming album, she pointed her red toes in the air.
The pop star said she's been listening to her fans' requests. The 31-year-old shared her plans to release the 10-minute version of "All Too Well," including its original handwritten lyrics. Swift looked quite pleased with herself in the video as she flashed her bare toes for the camera. She was lip-syncing along to Tay Money's 2021 hit song "The Assignment."
Fans took to the comments section to express their feelings over this short video. "You'll be paying for my therapy blondie," one joked as another added that the "handwritten lyrics for 'All Too Well' belong in a museum." A third fan hailed Swift as the "queen of giving fans what they want." It took some of them a little time to realize that there are "13 days until Red Taylor's Version" and that this was also Swift's 13th TikTok video.
Thirteen is her lucky number
As Swifties know, 13 is her favorite number. Taylor Swift loves to tease new releases and drop new songs around the 13th. The number has always brought her luck. Fans can't wait for the longer version of "All Too Well (Taylor's Version)," which is said to be about her short-lived relationship with ex-boyfriend Jake Gyllenhall.
Just a few days prior, Taylor Swift took to TikTok to celebrate autumn. She posted a video that shared all of her favorite things about the season. The "Cardigan" singer captioned the post: "Basic autumn lovers RISE 🍂🧣." In the post, the entertainer shares a series of scenes that show her drinking Pumpkin spice, wearing her favorite fall clothing, baking cookies, and more.
Red (Taylor's Version) is set to drop on November 12. Check back with Country Music Alley for more news on Taylor Swift.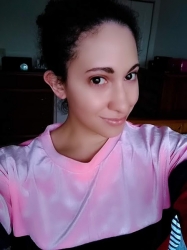 Latest posts by Chanel Adams
(see all)