Blake Shelton and Gwen Stefani got married at his Tishomingo ranch on July 3, 2021. Most fans assumed that it was going to be a lavish affair with their celebrity friends. The couple has become well-liked among the Hollywood crowd. They have famous friends in both the entertainment and music industries.
Yet, the only celebrity to attend the wedding was The Voice host Carson Daly. Fans couldn't help but notice that Maroon 5 frontman Adam Levine was missing from the nuptials. Blake and Adam became best friends because of the show. So, why did his friend miss out on the most important day of his life?
Adam Levine was M.I.A. from Blake and Gwen's wedding
Country Music Alley previously reported that the couple got married in a private ceremony surrounded by their family and friends. There weren't many newsworthy people on the guest list. Blake previously teased that the "This Love" musician would play at his and Gwen's wedding. But Blake was the star of the show as he shared his new song written for Gwen.
Blake and Adam were competitive on The Voice. However, the two became good friends on the show. Blake and Adam developed a friendship that was envied by fans of both. In 2019, Adam stepped down from his role as coach. Regardless, the two are still close to to this day.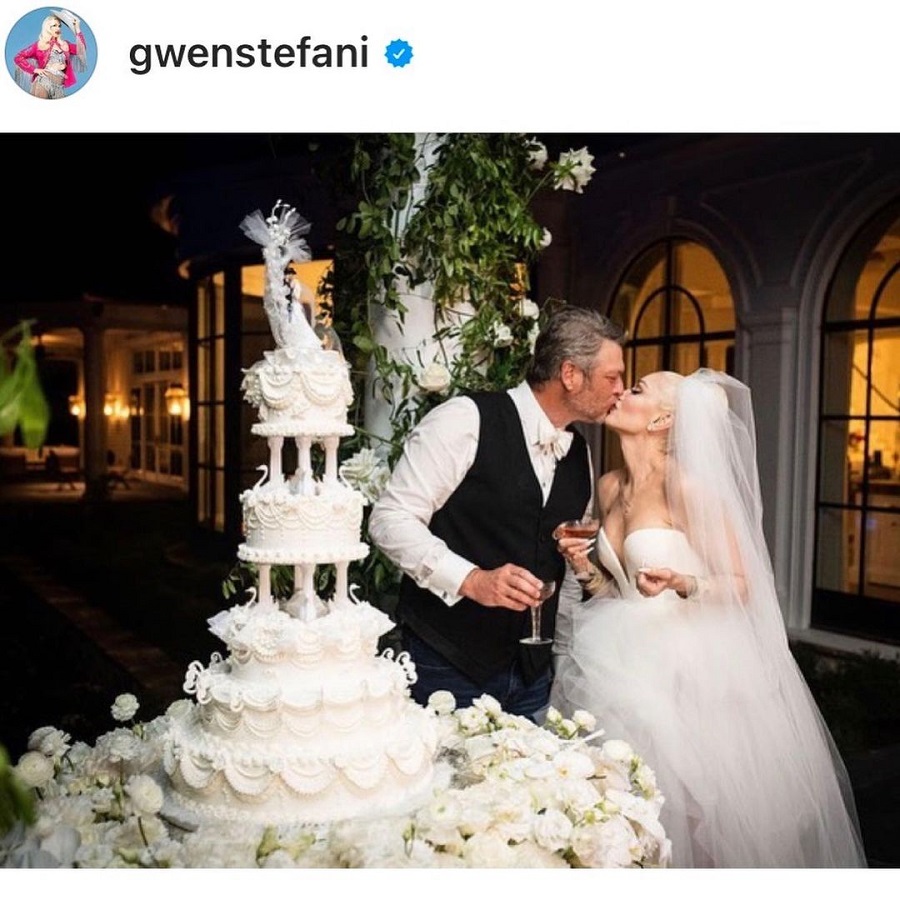 Blake and Adam still talk about each other in interviews. The "God's Country" singer said that the rockstar would perform at his ceremony with his band. Blake didn't share many details of their wedding. He only hinted that it would also have '80s music and that Gwen is planning everything.
Blake let his then-fiance take control of the ceremony. At the time, the couple didn't tease the wedding date. They just said they would have a summer wedding. Fans were wondering when this was going to happen and who would be there. Ultimately, Adam didn't attend the wedding.
Blake Shelton cut his friend from the guest list!
This week, Blake made an appearance on The Ellen DeGeneres Show. He talked about his wedding to Gwen Stefani. During the conversation, the musician joked that he had to cut Adam from the guest list.
"That's the reason why we didn't invite him to the wedding is that interview he did on your show," Blake Shelton said on the Monday, December 6 episode of the talk show. "It's like, 'I'm not inviting him.'"
In a previous interview, Adam joked that he doesn't support Gwen and Blake's marriage. He cracked a smile when he made the comment. Then he added that the No Doubt singer is "so cool and he's not." Adam also joked that he would probably make a scene at their wedding if he were invited.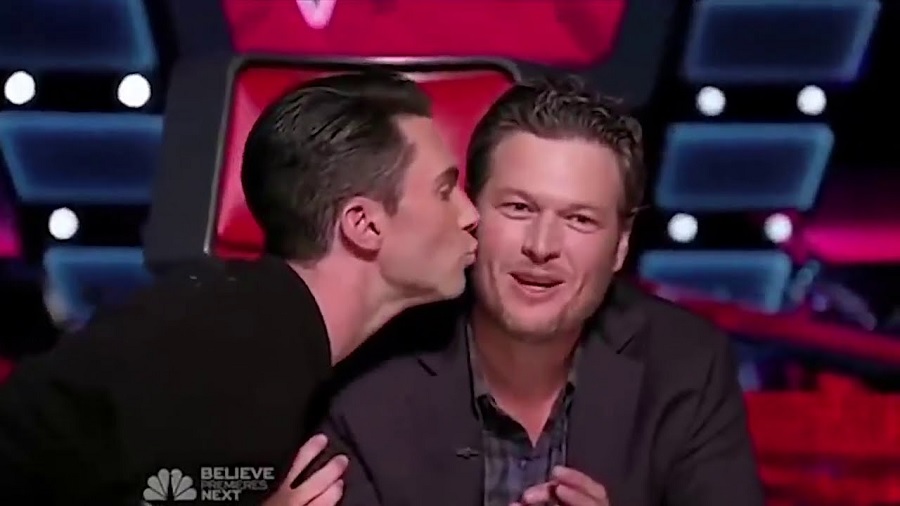 Blake teased whether Adam's interview got him removed from the guest list. "Well, we'll never know," he said with a smile on his face. The "Minimum Wage" singer said he stands by his decision.
"I purposely did not invite Adam Levine to my wedding — and I think it's funny," he added.
Only 30 people attended their wedding. They had to cut down the guest list due to the ongoing coronavirus pandemic. Blake admitted that he didn't do much when it came to the wedding plan. However, he did write a song for their wedding vows. He called it the "greaet gig" he's ever done.
What are your thoughts on Adam not attending Blake and Gwen's wedding? Were you sad when you first learned about it?
Check back with Country Music Alley for more news on Blake Shelton.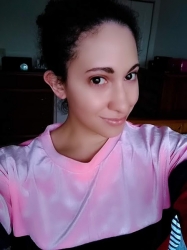 Latest posts by Chanel Adams
(see all)