Just married! Carson Daly helped Blake Shelton and Gwen Stefani tie the knot this weekend. The highly-anticipated celebrity wedding finally happened. It turns out they weren't secretly married after all. Gwen and Blake wed in an intimate ceremony with their closest friends and family members.
They said their "I dos" at the country singer's Tishomingo ranch. It's the very same place where Gwen and Blake quarantined amid the ongoing coronavirus pandemic with her three sons. Although Gwen wished to get married by the Catholic Church, she had The Voice host Carson Daly officiate their wedding.
In a strange way, it kind of makes sense.
Carson Daly revealed he officiated Gwen and Blake's wedding vows
The former TRL host had the most important job at Blake Shelton and Gwen Stefani's wedding. Over the weekend, Carson Daly officiated the couple's wedding. Blake Shelton and Gwen Stefani got married on Saturday, July 3. Carson spoke out about his role of officiator during the Tuesday, July 6 broadcast on the TODAY show.
"It was incredible to be part of such an important moment in their lives," Carson said. "The ceremony was a perfect blend of country and glamour, of course, just like Blake and Gwen … The wedding, the best way to describe it, is it was perfectly them the whole weekend and the marriage itself. It was as elegant and refined and cool as Gwen is and it was [as] country and down-home and fun as Blake is."
Carson also took to Instagram to announce his role in the wedding. He shared a series of photos alongside the newlyweds. In his caption, he wrote, "Here comes the bride … so honored to get to marry two of my favorite people on earth. May God bless you guys in this new chapter of your lives. We love you!"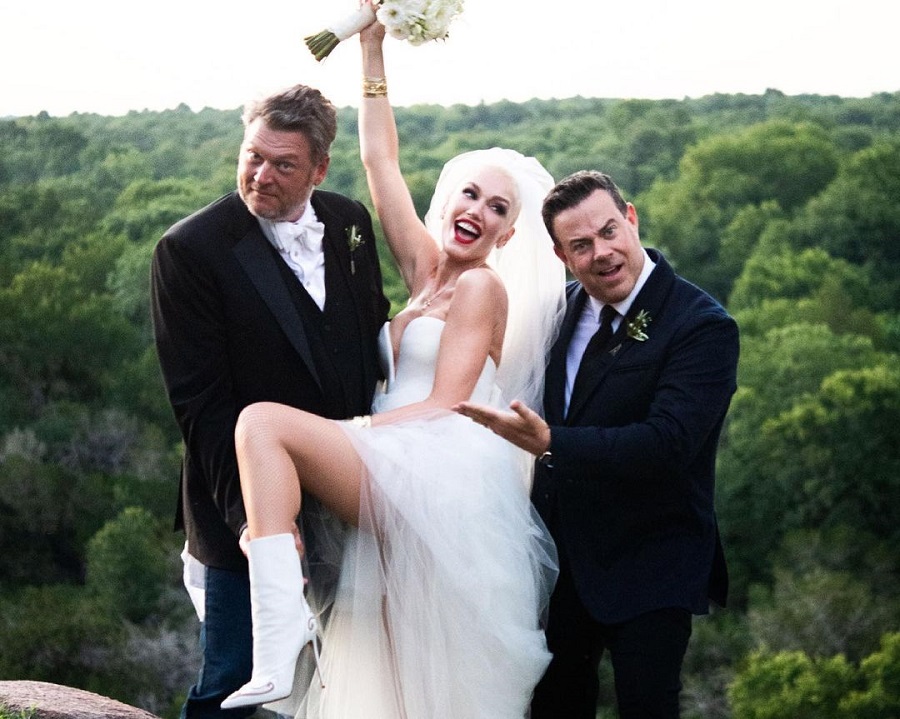 Some fans were shocked by the news. They wondered why the couple asked Carson to officiate the vows. However, Carson has known Gwen and Blake for most of their relationship. He was even the one person who told them not to date.
The Voice host didn't want the couple to date
Gwen and Blake met on the set of The Voice in 2015. They dated ever since and got engaged in October 2020. Carson Daly previously admitted that he didn't want the two to date. He thought their relationship wasn't "going to work" when they first started dating.
Carson watched their relationship unfold over the years. At first, he wasn't on board with their unexpected pairing. In January 2021, Carson spoke to the Today show's Hoda Kotb and Savannah Gunthrie alongside Gwen. He revealed that he said "no" when he saw the two flirting on set.
"Five years ago, when you started to date Blake, you'll remember this, we went back to your house, your old house in LA, and I sat you and Blake down in the kitchen," Carson told Gwen. "And I said, 'You guys, pump the brakes. This is not good. This is not going to work.'"
Carson thought Gwen was "too good" for the "Minimum Wage" singer. Although Blake admitted they moved too fast after their respective divorces, the couple didn't listen to anyone. Instead, they fell in love with one another. Gwen is probably glad that she didn't take her longtime friend's advice.
Carson knew Gwen since his MTV days. He's been friends with Blake since they both started on The Voice in 2011. It sounds like he was just looking out for his good friends.
What are your thoughts on Carson Daly officiating Gwen and Blake's wedding? Sound off below in the comments.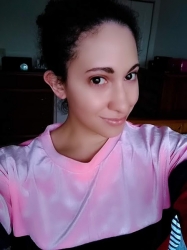 Latest posts by Chanel Adams
(see all)