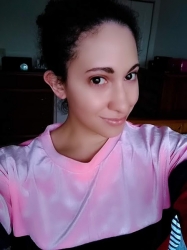 Latest posts by Chanel Adams
(see all)
Gwen Stefani has fallen hard. The No Doubt singer took to Instagram to share photos of her love. Don't worry. She didn't end her marriage to Blake Shelton. She couldn't help but fall in love with her dog Ginger.
On Sunday, January 23, the 52-year-old took to her Instagram Stories to share several photos of herself with her pampered pooch. Gwen took selfies with her adorable dog. In the photos, she looked like she hasn't aged a day. The photos were shared as she was recording her upcoming fifth solo album.
Fans want new music
As Country Music Alley previously reported, Gwen Stefani posted many selfies from her time in Oklahoma. She shared some photos with her other dog, Betty. Gwen also teased her upcoming performance at the Houston Rodeo.
"hit the recharge button here in oklahoma and getting some love from Betty – happy new year can't wait to see u from the stage. #Houstonrodeo #march15th gx ps #photodump" Gwen Stefani captioned the post. 
In the comment section, fans asked her if she was working on new music.
"also recharging for the new album?"
"omg recharge for new music too???"
"GWEN we need an album. 👑"
"Happy new year! Can't wait to see what you've got for us. 😊"
"Where's the new album?"
Other fans couldn't help but comment on Gwen's beauty. However, there were some who suggested that she should stop using filters since she looks great as she is. Then, there were some who wanted to know where Blake was hiding. The couple has been spending a lot of time together at their new Oklahoman home.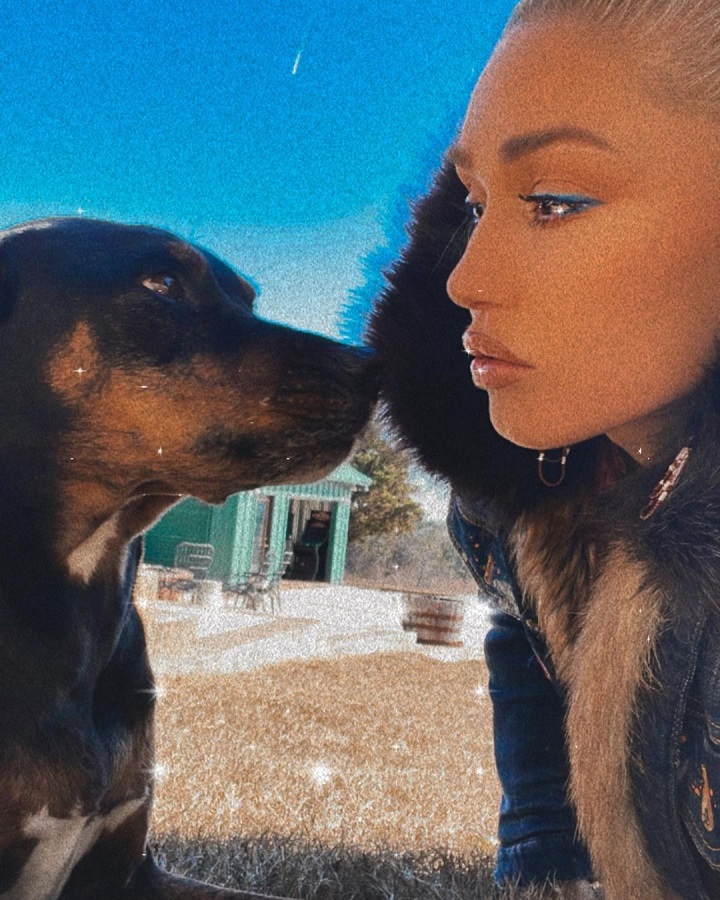 Some shared that Oklahoma loves Gwen as well. They hope that she's getting plenty of rest and relaxation during this time. This comes after Gwen Stefani took part in the 10-year challenge. She proved that she does not age. The singer looks the same as she did in her 2012 photo shoot for In Style Magazine.
Gwen Stefani has a case of puppy
The "Slow Clap" singer shared a carousel of photos on Instagram. The first one shows Gwen Stefani holding her sweet little pooch, Ginger, in her arms. She wore her signature white tank top and simple makeup look. In the second photo, she plays peek-a-boo with her pup.
Keep swiping and you'll see the singer eating French fries with her dog still on her lap. Ginger looks like he's waiting to grab a bite. Gwen also makes silly faces with her dog in the last two photos. She looks like she's been bit by puppy love.
"sundays with gingerbread ❤️ gx," Gwen Stefani captioned the adorable photos.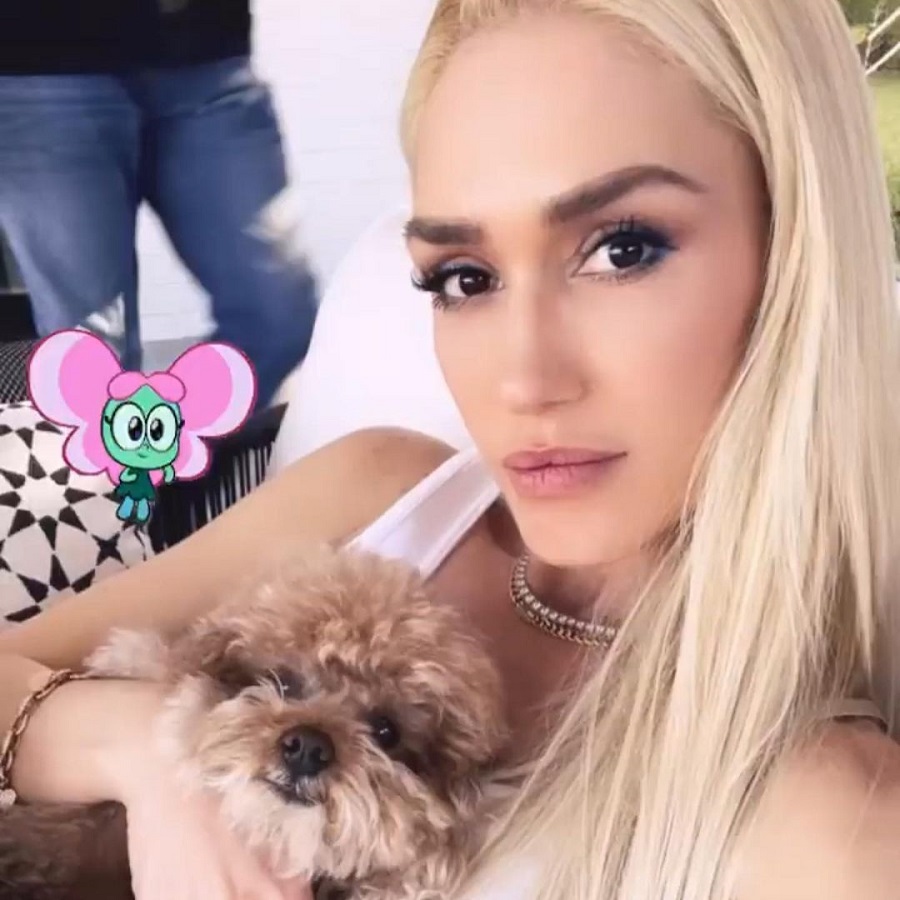 Over on her Instagram Stories, she teased fans that she's working on her new album once again. The singer started writing new songs for it at the height of the coronavirus pandemic. Her fifth solo studio album remains untitled. In December 2020, Gwen Stefani released "Let Me Reintroduce Myself," which is the first single from her forthcoming album.
"Slow Clap" was the following single that dropped in March 2021. A remix of the song featuring rapper Saweetie dropped the following month. Since then, Gwen has kept quiet on the details of her new album. Are you looking forward to a new album? Sound off below in the comment section.
Check back with Country Music Alley for more news on Gwen Stefani.