Blake Shelton made it clear that he and his wife Gwen Stefani are ultimate relationship goals. Valentine's Day will be sooner before you know it. Some of your favorite country couples are already feeling the love. As Country Music Alley previously reported, Gwen and Blake will perform at the Bud Light Super Bowl Music Fest on Friday, February 11.
Gwen shared a hilarious video of her workout routine on Instagram. Earlier this week, Blake already had love on his mind. He made it clear to fans that he and Gwen are the "couple's goals" that everyone should live up to. He posted a sweet tribute to his new wife.
Blake Shelton honors Gwen Stefani in a sweet way
On Monday, February 7, Blake Shelton got sentimental about his relationship with Gwen Stefani. The short clip featured their hit duet "Nobody But You" and various clips from their performances. The couple can't stop looking at each other whenever they perform together. The clip also shows Blake bringing Gwen in for a hug and kissing on her neck.
"Shefani. #CoupleGoals @gwenstefani — Team BS," Blake Shelton's Instagram post reads.
The two couldn't stop showing their love for one another in the clip. Blake had his eyes on Gwen only. The 52-year-old singer wore a denim jacket that featured crystal fringe as she performed with the 45-year-old. Blake wore a burgundy button-down shirt, which he paired with denim jeans.
Throughout the montage, the couple was seen holding hands, staring at one another, and singing together. You could see the love between them. Fans took to the comment section to share their thoughts on Blake Shelton's Instagram post. Most of them were bitten by the love bug.
"Awesome…pray they feel like this forever!"
"OMG, my heart feels so happy to see this kind of love."
"These two! 🔥❤️ I love how they've blended and still remained very much their individual selves! 🎉🥰"
"They are both lucky to have found each other. ❤️"
"Best duet ever. 🔥"
Shares another one of their epic performances
Blake Shelton returned to Instagram with another clip. He admitted that he's "Happy Anywhere" he's with his beautiful wife. This time, Blake shared a clip of the two performing the duet that puts their fans in a good mood. In the video, Gwen wore a black corseted dress that featured a sheer bodice, while Blake stuck to his usual head-to-toe black look.
"I'm happy anywhere with you @gwenstefani. #LoveSongCovers. #HappyAnywhere," Blake Shelton captioned the post himself this time around.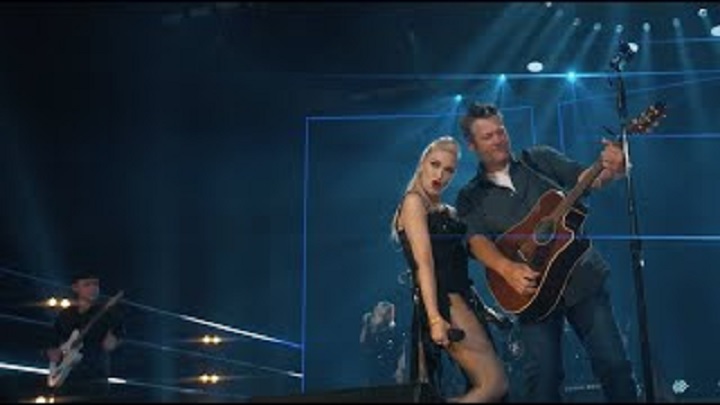 Of course, fans were smitten over this video. One wrote, "You both are so perfect together," while another added, "Love you guys." A third added, "You two are sooooo fun," while a fourth asked, "Why are u 2 so GD adorable?!?!"
What are your thoughts on Blake Shelton showing his love for Gwen? Do you think his Instagram posts are sweet? Or, do you get sick of their non-stop PDA? Sound off below in the comment section.
Check back with Country Music Alley for more news on Blake Shelton.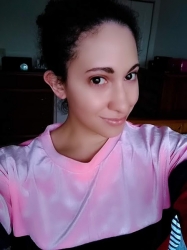 Latest posts by Chanel Adams
(see all)