While they may have been miles apart, that doesn't stop Blake Shelton from showing his wife, Gwen Stefani affection. Keep reading to find out about this and more.
About Blake Shelton And Gwen Stefani's Duet 'Nobody But You'
On Friday, October 22, Blake Shelton was performing at the Mohegan Sun Arena in Uncasville, Connecticut. Likely at the same time, Gwen Stefani was performing opening night at her Las Vegas residency.
One of the songs that Blake Shelton performs is "Nobody But You." It's likely that this song has a lot of sentiment for the couple. The single was released in January 2020 and is the third duet for the couple. The other duets include "Go Ahead and Break My Heart" (2016), "You Make It Feel like Christmas" (2017), and "Happy Anywhere" (2020).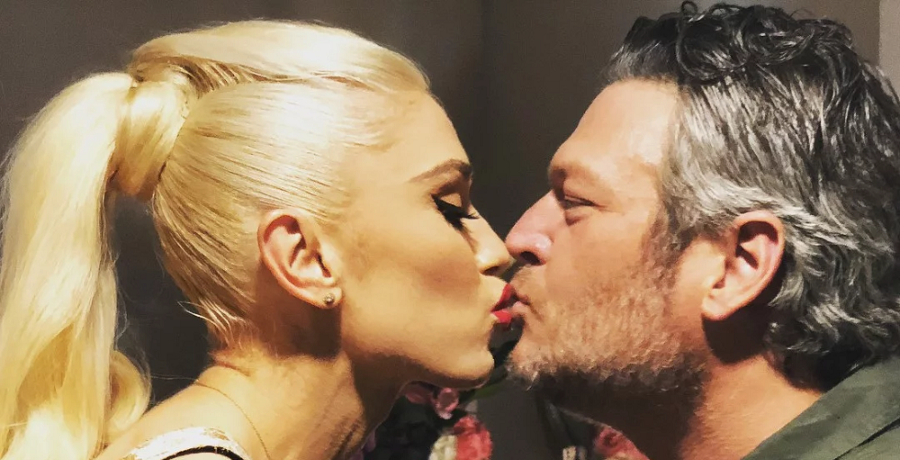 Fans may remember that the music video for "Nobody But You" is special. It features clips of Blake Shelton and Gwen Stefani in their natural environment. Fans even get a behind-the-scenes look into their day-to-day life with some self-shot video footage. There are even some sweet selfies of Gwen without makeup while Blake kisses her.
Blake Shelton Shows Gwen Stefani Affection In A Unique Way
While "Nobody But You" is a duet, Blake Shelton made it work for his performance at the Mohegan Sun's 25th Anniversary celebration. The "Austin" singer sang his parts, while a video of Gwen plays in the background with her singing her parts.
People reports that "the entire performance was so heartfelt." During the performance, Blake Shelton puts his hand on his chest, walks towards the screen, and blows Gwen Stefani a kiss.
Where Was Gwen
Fans of the couple know that Gwen Stefani regularly shows up on stage with her husband. However, that's not the case for this performance. As Country Music Alley previously reports, Gwen Stefani began a mini-residency in Las Vegas on October 22, the same night Blake was performing in Connecticut. This performance was cause for celebration for Gwen because it was her 50th residency performance. This eight show residency began the 22nd and the last show is on November 6th.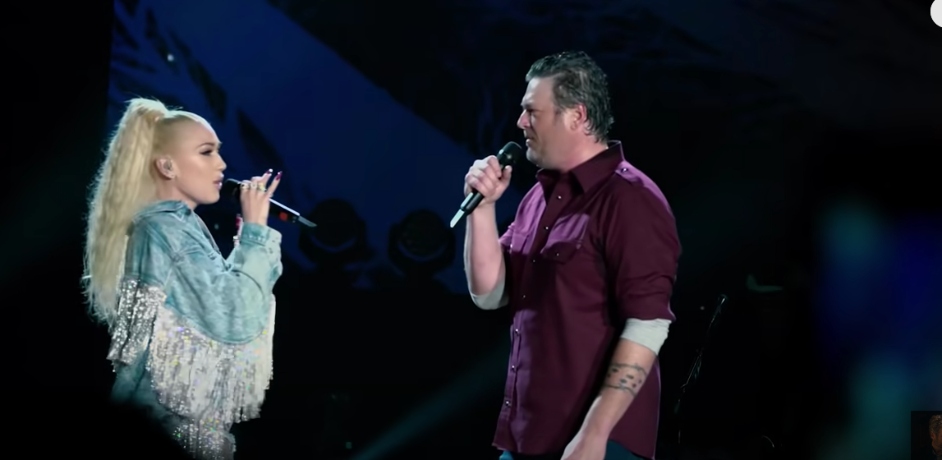 The No Doubt frontwoman gives a behind-the-scenes look at show prep on her Instagram. One posts shows how her backup dancers are getting ready. Another post shows her "pre-show makeup." In a series of photos, the blonde beauty is rocking a voluminzed ponytail and her signature bold red lip. In the comment section, fans admire Gwen Stefani's beauty. Check out the photos here.
Do you think Blake Shelton and Gwen Stefani are couple goals? Share your thoughts with us in the comment section below. Make sure to come back to TV Shows Ace for more news about your favorite country stars.