Miranda Lambert made history at Monday's CMT Awards for several reasons. She made her return to the awards ceremony after missing two events. Fans have been looking forward to seeing Miranda back on the country circuit again. Miranda already missed the 2022 Grammy Awards because she's hard at work on her new album.
After skipping the past two award shows, Miranda returned to perform her new song "If I Was a Cowboy" at the 2022 CMT Music Awards on Monday, April 11. She also won Female Video of the Year at the awards show. Miranda couldn't contain her excitement when Martina McBride presented her with the award.
The country singer returns to the CMT Awards
The 38-year-old wore a daring dress to the show. Miranda Lambert stepped out in a navy blue evening gown that featured a plunging neckline and high slit. The sparkly number looked beautiful on her glowing skin. Miranda wore her signature blonde hair down in soft waves.
"I'm so happy to be here," Miranda Lambert told the crowd, per Us Weekly. "We're really starting to kick some a** and I'm so excited about it."
She's happy to be a woman in country music these days and for good reason. The singer also gave a shoutout to her director, Trey Fanjoy, who is another successful female who works in the music industry in Nashville.
"Trey, I love you. This is for you," Miranda Lambert added. "We are cowboys and we're going to continue to be."
Earlier that day, she won another victory for female country artists. Along with Elle King, she ended the drought at the top of Billboard's Country Airplay chart. The two hit the top spot with their duet "Drunk (And I Don't Wanna Go Home)." They became the first female artists to hit the country radio airwaves in 30 years.
Miranda took to Instagram to celebrate this achievement before attending the awards show. She called it "crazy" that it's taken so long for two women to hit the No. 1 chart in country music. Miranda is glad to be where she is with the rockstar. She also credited Reba McEntire and Linda Ronstadt for paving the way.
"'Drunk' is number 1! Elle is one of my favorite artists and one of my favorite people to be around," Miranda Lambert wrote in her lengthy post. "I am proud to call her my friend and I'm so glad she asked me to do this song with her."
Miranda Lambert continues to make history
Miranda Lambert and Elle King's song continues to burn up the charts. The track hit No. 1 on Billboard's Country Digital Sales Chart and the Rock Digital Sales Chart. Elle released her new song, "Out Yonder," while Miranda's new single is a female-empowered anthem called "If I Was a Cowboy."
She performed the song at last night's CMT Awards. Check out the performance in the video above. Check back with Country Music Alley for more news on Miranda Lambert.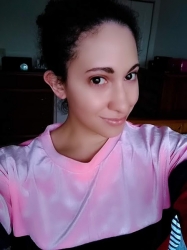 Latest posts by Chanel Adams
(see all)