Carrie Underwood showed off a new look on Instagram. The country singer shared a photo of herself with eye black as she prepared for war. On Friday, April 22, she took to her Instagram Stories to share her day with her sons. Carrie rocked a whole new look as she took part in a Nerf game.
Fans are used to seeing her all glammed up. Earlier this month, Carrie announced her forthcoming album, Denim & Rhinestones. Later this month, she will be returning to the Las Vegas stage for the remaining dates of her Reflection residency. But the proud mama didn't look like her usual fashionable self.
Carrie Underwood gets dirty
Carrie Underwood shocked fans when she showed off a different side of herself. In the new photo, she wore a gray and black camouflage T-shirt. Her blonde signature hair was tied in pigtails. The American Idol alum puckered at the camera as she gave a stern expression. She held a Nerf gun in her hand.
Carrie finished off her look with safety goggles and a backward gray baseball cap. She explained the reason behind her new look.
"The crazy angel has Nerf Wars with her 1st grader tonight!" Carrie Underwood captioned the post with the crying-and-laughing emoji.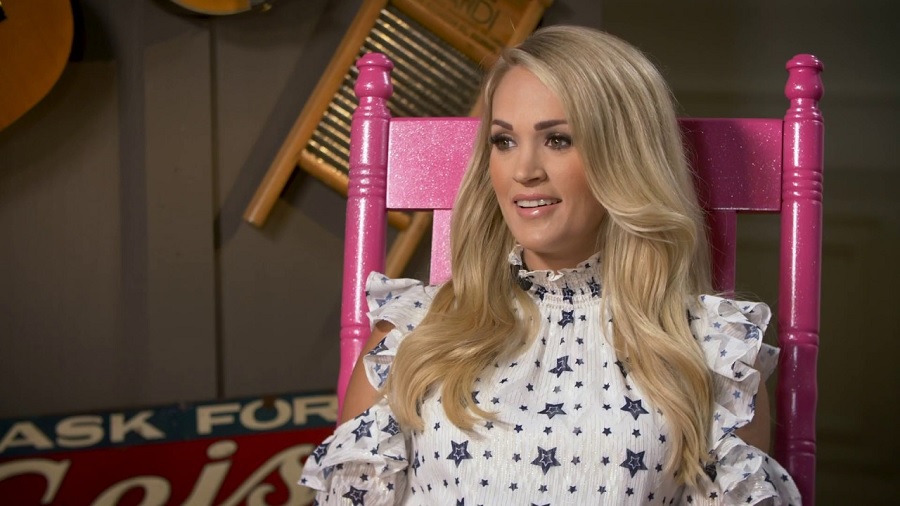 Clearly, she was having a good time with her son. The "Ghost" singer is a mom to Isaiah, 7, and Jacob, 3. She rarely shares photos of them on social media. When she does share special moments with them, Carrie opts to cut their faces out of the photo.
She is married to former NHL player Mike Fisher. The couple enjoys every moment they can with their family. Carrie Underwood loves being a mom just as much as she enjoys singing. Sadly, the couple suffered three miscarriages before welcoming their first child.
American Idol alum suffered many miscarriages
Carrie Underwood had to put on a brave face every time she was in public. She wanted to become a mom so bad, but her wish wouldn't come true. The superstar admitted that she was "falling apart" on the inside. Carrie admitted her miscarriages reminded her that she is not "in control" of everything that happens in her life.
"I guess you wait for things to stop hurting at some point," Carrie Underwood said in an interview with the Guardian, per Hello! Magazine. "I will always mourn those children, those lives that were a shooting star, a breath of smoke, but I have Jacob, and he is incredible, he is the sweetest little baby."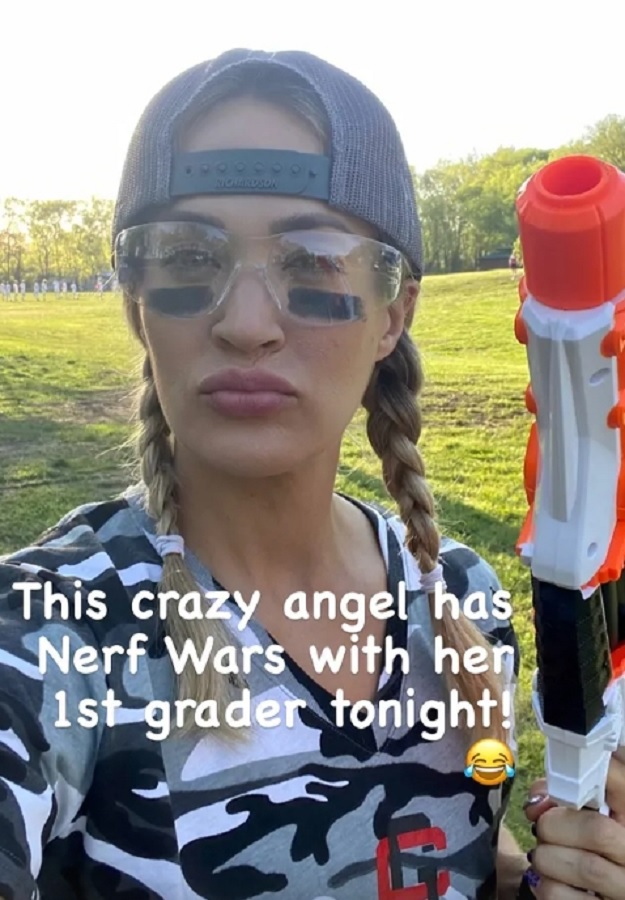 She cherishes each moment she spends with her boys. Carrie Underwood has even shown support to her fellow country singers. Mickey Guyton received a baby gift and advice from the singer.
What are your thoughts on Carrie Underwood's outing with her boys? Sound off below in the comment section. Check back with Country Music Alley for more news on Carrie Underwood.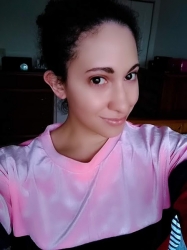 Latest posts by Chanel Adams
(see all)