Lauren Alaina killed it in her latest look. The country singer looked incredible in her skintight bootylicious black pants. She posted a series of photos on Instagram after her big performance on American Idol. Read on to see the photos and for more information.
Lauren Alaina shows some booty
On Tuesday, May 3, Lauren Alaina shared a series of three photos on Instagram. The first photo shows her wearing the curve-hugging sequined black pants, which she paired with a white off-the-shoulder blouse. Her blonde hair was styled in soft waves.
Swipe right and you'll see a photo of Lauren Alaina leaning back against the vanity. All of her curves are on display. The singer perched on top of the counter as she gave a sexy look. In the third photo, she sat pretty at the vanity. She showed off her makeup, which included nude lipstick and sparkly mauve eyeshadow.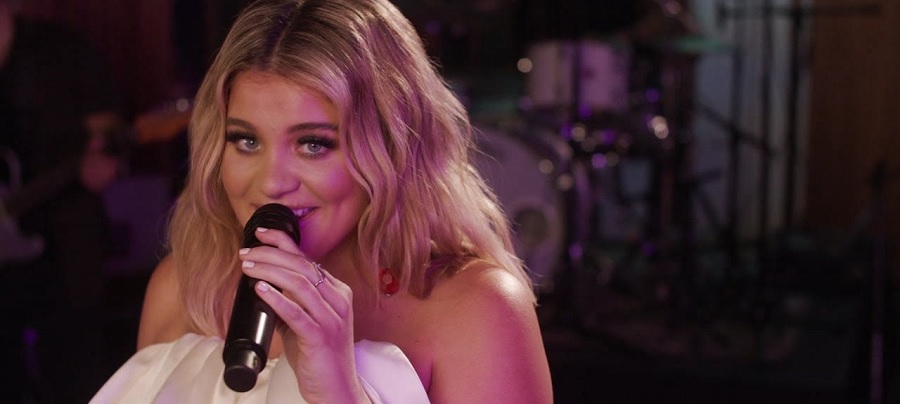 "Just REFLECTING on being back on @americanidol last night and this amazing look my girls crushed," Lauren Alaina wrote in her Instagram post. "What did y'all think?!"
She tagged her glam squad, which consists of her stylist, makeup artist, and hairstylist. Lauren's famous friends took to the comment section to share their thoughts. Ford Fairchild wrote, "Perfection," while Brennin Hunt added a series of fire emojis.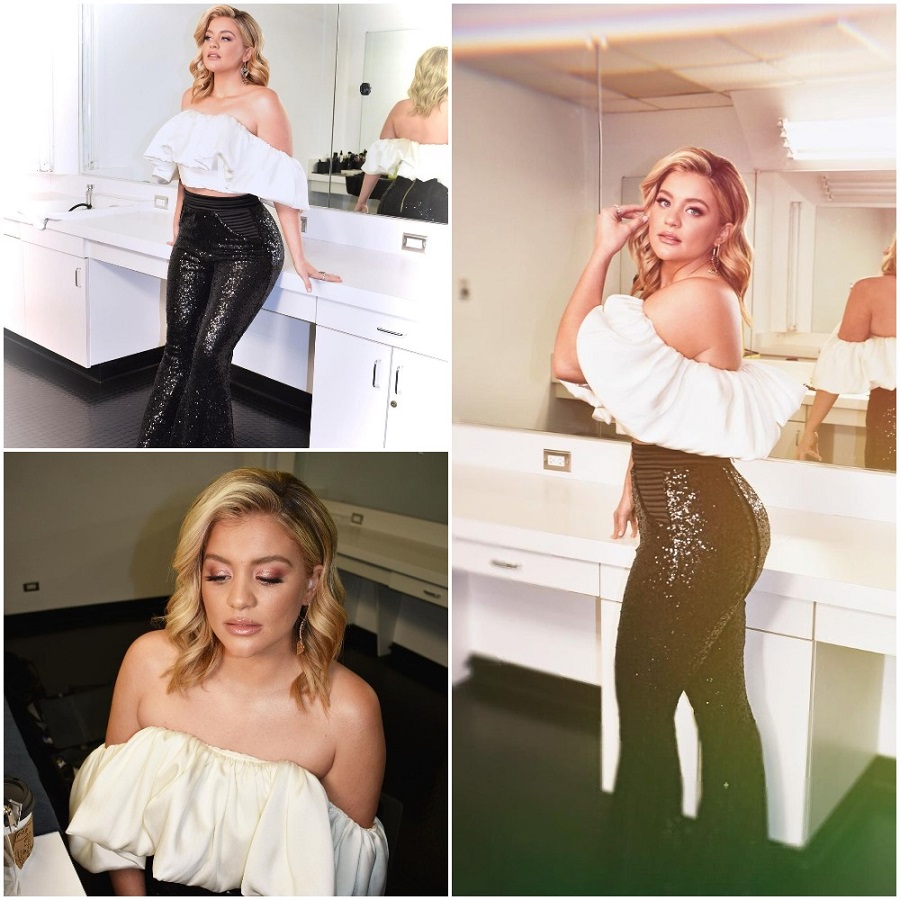 The Real Housewives of New York star Eboni K. Williams included the fire and heart emojis. ACM Awards even jumped into the comment section and added, "LOVED it. ❤️" Lauren also won over the hearts of her fans with her look in the comment section. Here are just some of them:
"Pretty and talented lady…"
"Welp if I wasn't already into girls I definitely am now. 🔥😍❤️"
"Omg that first picture!!!🥺❤️ You looked gorgeous!!! I've watched the duet a million times already – it was perfect!!!❤️"
"Stunning. 😍"
"Stunning! I can't even…you look so gorgeous! ❤️❤️❤️😍😍😍😍😍😍😍😍😍😍🥺🥺🥺🥺"
Reunites with Scotty McCreery on American Idol 
Lauren Alaina reunited with Scotty McCreery for the 20th anniversary of American Idol. The country musicians performed Keith Whitley's 1988 hit "When You Say Nothing At All." Their voices perfectly blended together as they crooned the beautiful number.
Lauren Alaina and McCreery first appeared on American Idol in 2011. Both competed during Season 10 of the singing competition. Scotty won that season at just 17 years old. Lauren was the runner-up.
Both artists are doing well in the country music industry. They continue to burn up the charts with their music. Both of them were excited to be back on the Idol stage. Later this month, Lauren will be heading on her "Top of the World Tour."
What are your thoughts on Lauren Alaina's bootylicious look? Did you check out her performance with Scotty McCreery on American Idol? Sound off below in the comment section. Check back with Country Music Alley for more news on Lauren Alaina.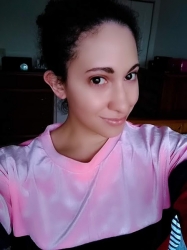 Latest posts by Chanel Adams
(see all)