Country music diva Maren Morris was turning heads on Instagram this weekend when she shared some saucy snaps from her holiday weekend celebrations. Read on to get all the juicy details and find out why fans are going nuts over Maren's hot 'mom bod.'
Maren Morris Sizzles In All White Bikini
32-year-old Marren Morris was snapping up the attention of her Instagram followers this weekend when she posted some sensual black and white snaps of herself enjoying her Memorial Day weekend celebrations.
On Saturday, the 'My Church' singer shared a series of photos on Instagram that captured her holiday weekend adventure with her husband, Ryan Hurd.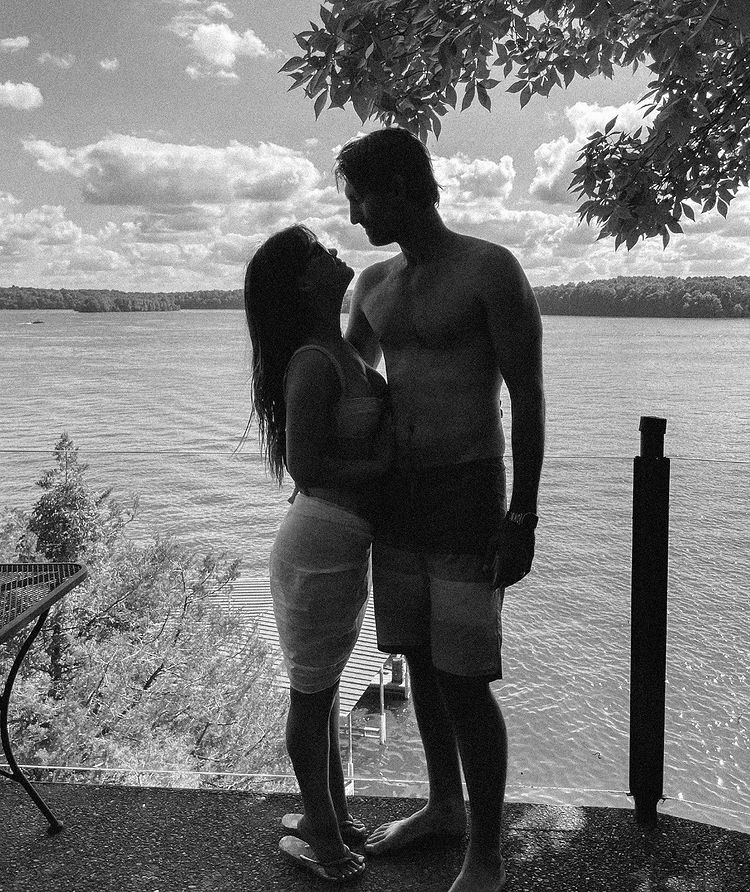 The photos were shot with a black and white filter and featured the singer enjoying a sunny afternoon lakeside. In the snaps, she wore an all-white swim ensemble that had a very vintage feel.
The outfit consisted of a white, two-piece bikini with a wide strap and push-up/ demicup design. The bottom of the suit has a matching white texture. The vintage-inspired 'brief bottom' design lands several inches below her navel, showing off her killer-toned abs.
The singer rounded out the stunning summer look with a white wrap sarong and a pair of black oversized sunshades.
Fans Smell Baby #2 for Maren Morris?
The photo set that Maren shared on Instagram contained several photos. In one, the singer strikes a sassy pose as she leans against the inside of a boat. Her hand shades her eyes from the sun and gazes out over the water.
In a second photo, Maren Morris and hubby, Ryan Hurd are standing together on an outdoor patio. Against a stunning scenic lake landscape backdrop, the couple stands close gazing into each other's eyes. Ryan has one arm around his wife who stands on her tip-toes to be closer in height.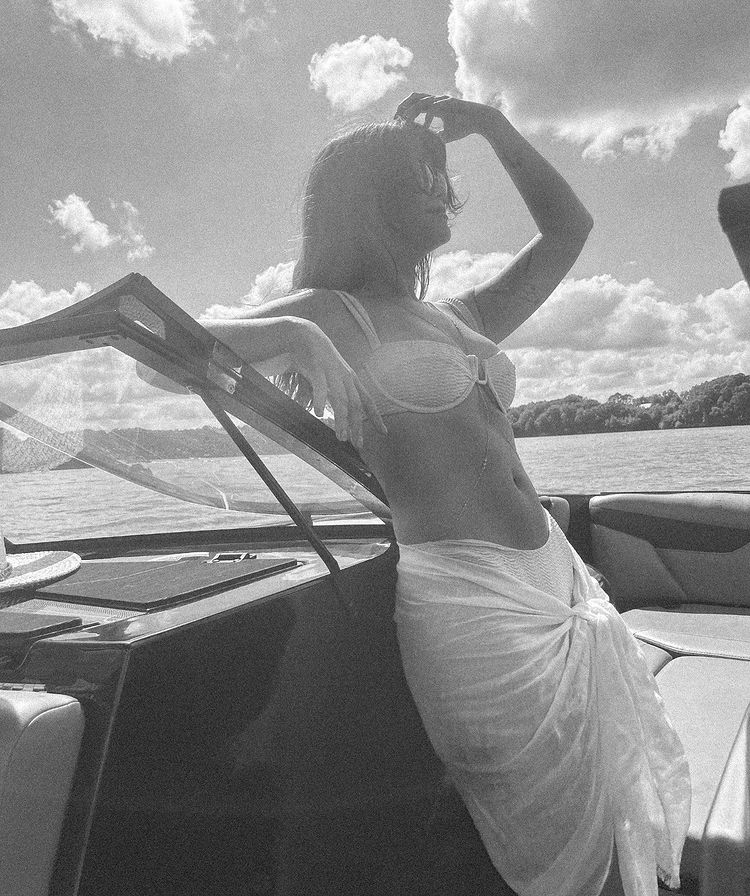 This romantic and intimate black and white photo definitely captured fans' attention. So far, the stunning photo set has received more than 45k likes. Dozens of comments rolled across the post. Fans drooled over how in love these two still are and how great they looked together.
"Well, you definitely got your body back," commented one fan.
"One lucky couple," said another follower, "please don't f this up."
Several other fans made hints that we would be seeing a birth announcement coming in the next few months.
"Smell baby #2 on the way," joked another happy fan.
What did you think about Marren Morris' sizzling Memorial Day look? Do you think she and Ryan have a second bundle of joy coming in the near future? Tell us in the comments!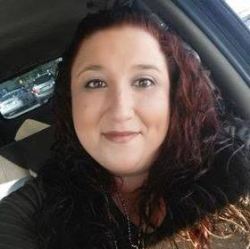 Latest posts by Nikki Desrosiers
(see all)