It's officially summer and that means the celebs are out enjoying the sunshine too. Country diva, Carrie Underwood spent some of her Memorial Day weekend soaking up some vitamin D and getting some much-needed R & R. Early Saturday, the songstress shared several photos on her Instagram story that definitely caught her followers' attention. Many felt like Carrie's posts were… a little out of character for her. What was she doing that caught so much attention? Read on to get the details.
Carrie Underwood Peeps Tanlines in Tiny Black Bikini
Early Saturday afternoon, country music fans got an eyeful of Carrie Underwood as they scrolled their Instagram feed. The 39-year-year-old blonde bombshell shared a photo of herself on her Instagram stories showing off her killer tan lines in a tiny black bikini with gold metal accent pieces. The singer showed off her picturesque shoulders and sunkissed skin in this intimate selfie shot.
In the candid snap, Underwood lounges on what appears to be her back patio, her hair in a bun and her eyes covered by large oversize black sunglasses. Against the backdrop of a bright blue sky, the singer takes a selfie holding a large stemless cocktail glass up to her mouth. Across the photo, Carrie wrote, "On today's agenda…" implying that she had plans to enjoy perhaps more than one iced fruity cocktail during her day.
Tipsy Carrie Underwood Shows Off Her 'Maters
A few hours later, Carrie Underwood seemingly took a break from her day drinking to venture out back to her garden. In a separate Instagram story that showed later in the day, Underwood shared an up-close and personal shot of her home-grown tomato plants.
Across a picturesque tangle of bright green vines, Carrie wrote, "a little tipsy gardening as well… Can't wait for my 'maters!"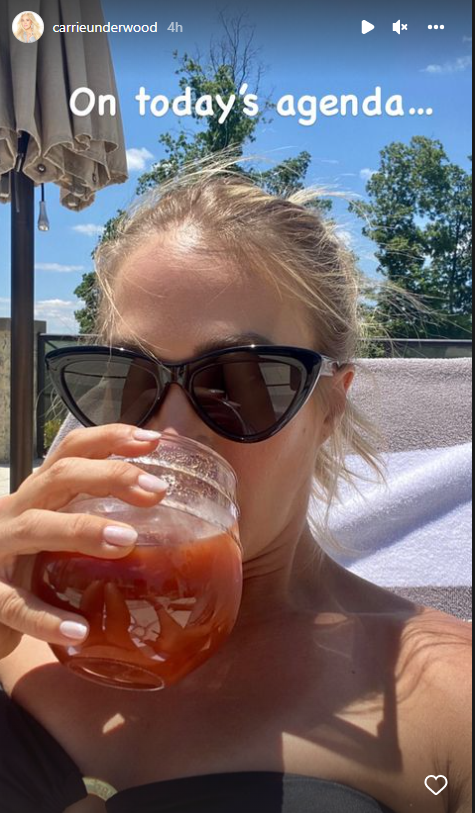 Carrie's Fans Get Jealous Of Her Killer Bod
So far, 39 looks good on Carrie Underwood. The celeb is seventeen years into her singing career and has a physique that most 20-year-olds would die for. While Carrie typically rides a more conservative approach when it comes to her image and appearance to her public, she has never been shy about showing off a little leg.
In addition to her massive country music career, Carrie Underwood has her own athleticwear company, CALIA. She also launched a fitness app, Fit52, back in 2020. The fitness-forward celeb is known for her love of exercise and nutrition. Fortunately for Carrie, her passion for health definitely shows in her own body. A simple scroll through Carrie Underwood's Instagram and fans can certainly see that the singer takes amazing care of her body. Regular snaps of Carrie onstage in concert show her gorgeous outfits and costumes.. many of which are notably, leg-centric.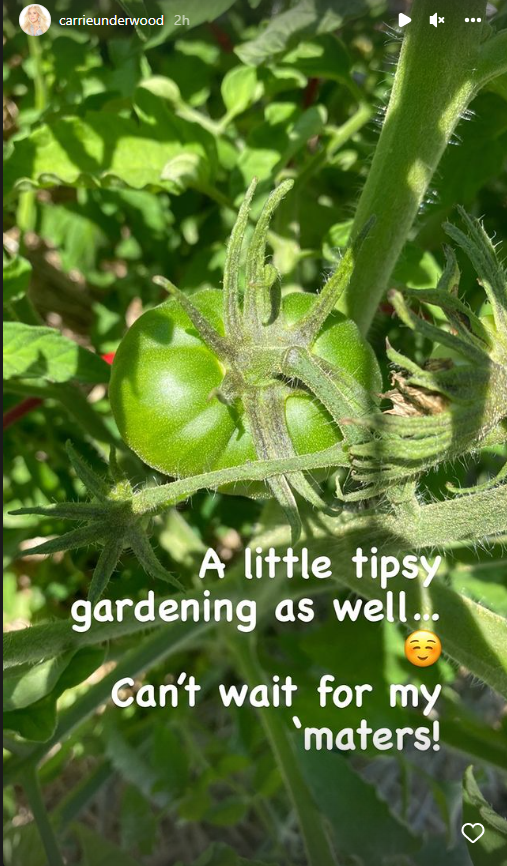 Oddly enough, Carrie Underwood's legs have been a major point of discussion amongst country music fans over the years. Many of Carrie's followers claim to be jealous of the artist's prominent, muscular legs. On the flip side, there are always some who think that Carrie's legs are 'too much.'
Some have even described her tone as 'manly' or too 'bulgy.'
According to Carrie, the criticism doesn't bother her a bit. She loves seeing her muscles develop. In a past interview with Shape Carrie describes feeling joy and excitement every time a flight of stairs or lifting a certain amount of weight gets easier for her.
Are you super jealous of Carrie Underwood's super-toned physique? Tell us in the comments?  As always, stay tuned to Country Music Alley for all the latest on your favorite country music stars.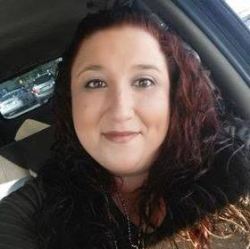 Latest posts by Nikki Desrosiers
(see all)