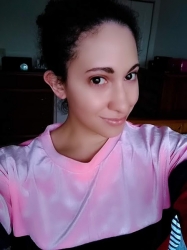 Latest posts by Chanel Adams
(see all)
Kelly Clarkson and Brandon Blackstock were in a legal battle for the past year. The former couple finally settled their divorce in court in March 2022. Part of the deal was their Montana ranch. A judge allowed Brandon to stay there until June 1, 2022. After that, he is expected to move out.
Kelly and Brandon continued to have problems over the marital property. Brandon accused his ex-wife of keeping a close eye on him. He had a problem with all of the security cameras that were installed outside their property. But, those are likely used to prevent a burglary from happening.

Brandon Blackstock makes one final plea
According to the court documents obtained by The Blast, Brandon made one final plea before leaving the ranch. Their argument over the property has finally come to an end. On Wednesday, June 1, Kelly Clarkson's ex-husband had to vacate the property. The two ended up back in court, where Brandon made one last demand.
A judge deemed Kelly Clarkson the sole owner of the Montana ranch during their lengthy divorce battle. The Voice coach wants to sell the property. Brandon wanted to continue living there and claimed that he needed the ranch to start his new career as a full-time rancher. Before he moved by June 1, he took his ex back to court in which he asked her to make the following changes.

Brandon requested that Kelly Clarkson had all the security cameras turned off during his time there. As Country Music Alley previously reported, he felt like he was being watched by his ex. Brandon argued that Kelly should respect his privacy while he was there. However, Kelly needed security to know what was going on at the property while she was away.
The court documents didn't reveal whether Brandon had a reason to believe that Kelly Clarkson had access to the footage. He argued that he should live his life without having the cameras watching his every move. However, there are no cameras installed inside the rooms, only on the exterior of the property. None of the footage showed the inside.
Kelly Clarkson solves a mystery at the ranch
Around the same time as the court-appointed order, Kelly Clarkson shared a shocking photo from the ranch. She discovered a humongous hole in the ground. The American Idol alum joked that it looked like something out of an Outsider Range. Some fans warned her to keep her distance away from the sinkhole.
If Kelly Clarkson wants to sell the property, she may have a harder time if there's a sinkhole, which could cause an even bigger problem. But since she's the owner of the ranch, she can do whatever she wants with the security cameras. Brandon now has to find another place to live, if he hasn't already. It's unclear whether the former talent manager moved out on his own or with someone else.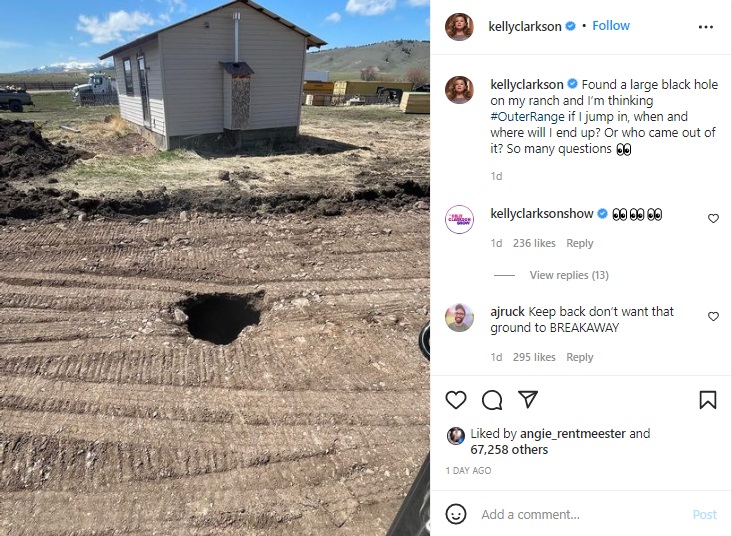 What are your thoughts on this latest drama involving Kelly Clarkson and Brandon's ranch? Do you think she'll ever catch a break? Sound off below in the comment section.
Check back with Country Music Alley for more news on Kelly Clarkson.