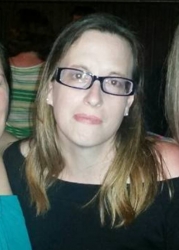 Latest posts by Jennifer Havener
(see all)
Kelly Clarkson is finally giving fans what they've been begging for. What is her latest move? Keep reading for all the details.
Fan-favorite The Voice judge moves on
Kelly Clarkson is having a moment of drastic change in her life. She's finally legally divorced after a drawn-out legal battle with Brandon Blackstock.
The two split in 2020 after seven years of marriage. However, the talent manager fought her every step of the divorce proceedings.
Just recently, he was ordered to vacant the Clarkson's Montana Ranch.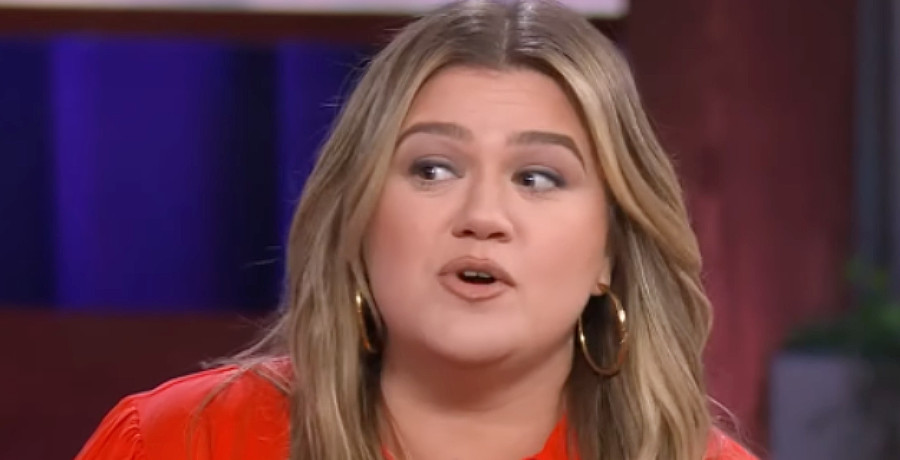 There are big changes in the American Idol star's professional life, too. Her self-named talk show was renewed and is expected to move into the timeslot previously held by The Ellen DeGeneres Show, which is ending this year.
Additionally, the singer was a host on the first season of America's Song Contest alongside Snoop Dogg.
However, something had to give. And that something was her judging gig on NBC's The Voice. She is sitting out the upcoming season of the singing competition.
However, she could possibly return in the future.
With all this going on, Kelly Clarkson still found the time to give fans what they've been begging for.
Kelly Clarkson finally gives fans what they've been begging for
The Kelly Clarkson Show has a fan-favorite segment that sets it apart from other talk shows. Before welcoming her guests for interviews, Kelly Clarkson takes to the studio stage to serenade her audience.
However, she doesn't sing her own songs. Rather, she covers another artist's song as requested by a member of her audience.
She often goes outside of her comfort zone and tackles songs from all eras and genres. One day she could be singing Ronnie Milsap's classic "Smoky Mountain Rain," and covering pop singer Ariana Grande the next.
One thing that never changes is fans begging Clarkson to release an album of cover songs. And she is finally giving fans what they've been begging for.
On June 9th, she dropped a six-song EP of some of her most popular Kellyoke performances. 
She covers songs from a wide range of genres, from Linda Ronstadt ("Blue Bayou") to Radiohead ("Fake Plastic Trees.")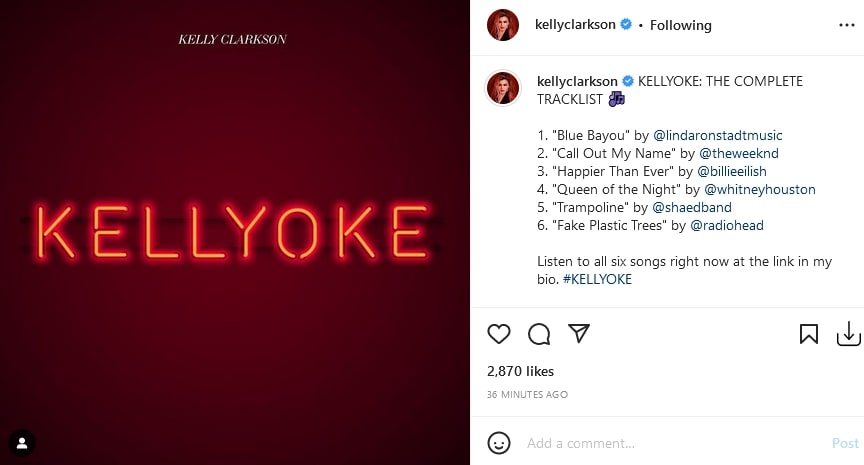 Fans of the singer can head to Apple Music, Spotify, iTunes, Amazon Music, YouTube Music, Pandora, Soundcloud, Tidal, or Deezer to download the EP.
At this point, she has yet to reveal if she will release a full-length album of covers. However, given the popularity of the talk show segment, it is likely.
Have a listen to one of Kelly Clarkson's cover songs from her new EP.