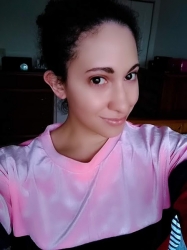 Latest posts by Chanel Adams
(see all)
Miranda Lambert set the stage on fire with her electric performance. The country singer wore fishnet stockings with a short skirt. In her latest Instagram post, she admitted that she was "acting up" the other night. Read on to learn more about her latest appearance and what fans have to say about that performance.
Miranda Lambert hit the stage in a short skirt
Miranda Lambert has been doing everything in her power to promote her new album, Palomino. The project dropped on April 29, 2022, and yet she's still excited about it. The name "Palomino" refers to a horse that looks golden — especially in the sunlight.
Speaking of horses, Miranda Lambert just adopted a horse. As Country Music Alley previously reported, she continues to add to her ever-growing farm family with her husband Brendan McLoughlin. Earlier this month, Miranda stopped by the Tonight Show with Jimmy Fallon to perform her latest single.
She stepped on stage in a black cowgirl shirt and matching mini skirt with embroidery all over it. It features clouds, horses, horseshoes, and stars that are topped off with tiny rhinestones. It's custom-made from Aubrey Hyde and Ft. Lonesome, according to her Instagram post.
Miranda Lambert finished off her look with golden cowboy boots and fishnet stockings. She got the crowd going as she performed her new song "Actin' Up," which is also the first track on Palomino.
"Actin' Up last night on @fallontonight ✨🤠," Miranda Lambert captioned the video of the performance she shared last week. Check out her incredible performance for yourself here.
She lit the stage on fire with her blazing performance. The singer-songwriter looked every bit like a superstar. Fans took to the comment section to praise her look and vocals.
"You look and sound great."
"Hair and makeup are 🔥 and obvi the song is also. 🔥"
"A real-life legend."
"Get this on the radio asap."
"Q

ueen energy only🙌😌👑"
Reaches new musical heights
Meanwhile, Miranda Lambert continues to reach new highs in her career. Palomino hit No. 2 on Billboard's Top Country Albums list. She was also named one of TIME100's Most Influential People of 2022. In addition to that, Miranda Lambert broke major records at the CMT Awards.
She's also been a busy woman behind the scenes. Miranda just launched her new home collection as part of a collaboration with Walmart. In the meantime, she continues to enjoy married life with Brendan McLoughlin.
Fans wonder what she can't do wrong these days. Some even think she would make a good mother. They're holding out hope that Miranda Lambert would have more babies. But, she doesn't seem interested in making that happen right now.
What are your thoughts on Miranda Lambert's performance? What is your favorite track on Palomino? Sound off below in the comment section.
Check back with Country Music Alley for more news on Miranda Lambert.