Miranda Lambert fans are saying "take all my money." As Country Music Alley previously reported, she teased something new. Earlier this week, Miranda shared black-and-white photos of herself with her late grandmother, Wanda Louise, and her mother, Beverly June.
Fans wondered what it could be. Some speculated that it could be a musical collaboration with her mom. Others thought this meant that Miranda was pregnant with her first child. While this project is about love and family, it's something that she's never done before. Also, it has nothing to do with her personal life.
3 names. 3 generations. Something special comin June 14! #letsmakesomememories #laughter #love #memories pic.twitter.com/hnMOQ324A9

— Miranda Lambert (@mirandalambert) June 12, 2022
What is the country singer working on?
On Tuesday, June 14, Miranda Lambert launched her Wanda June Home Collection with Walmart. The collection includes 80 pieces, including bar, home decor, kitchen, tabletop, and more. Miranda wanted to create a collection that invoked a "warm, comfortable, casual gathering place where everyone can feel at home."
The exclusive collection is available at Walmart.com. It's also inspired by her mom and grandmom. All three generations are charming and sassy. They taught the singer everything she knows about entertaining guests. Wanda June is a lifestyle brand that's inspired by memories.
Introducing @WandajuneHome inspired by laughter, love, and memories. Available exclusively at https://t.co/FhzzbUJvBT

Shop here: https://t.co/7riDVhKBhq pic.twitter.com/G8W2Eyxwyu

— Miranda Lambert (@mirandalambert) June 14, 2022
"Wanda June Home is named after the two most influential women in my life, my mom Beverly June Lambert and my grandma Wanda Louise Coker, a.k.a. Nonny. They both taught me everything I know about being a woman and how to make a warm home full of laughter, love, and memories. That's really the heart of my Wanda June Home brand," Miranda Lambert said in her press release, per Billboard. "The products are a physical representation of a long line of beautiful memories with amazing women."
The Wanda June Home features over 80 pieces priced from $12.79 to $170. However, most of the pieces are available for under $30. The designs closely reflect Miranda's Southwestern retro kitchen farm. They perfectly match her sassy Southern charm and personality.
Miranda Lambert's husband joins her in the campaign
Miranda Lambert loves to show off her husband Brendan McLoughlin on social media. She especially loves it when he poses with his shirt off.
While he does join her in the campaign, he keeps his clothes on. The two pose together on their porch with one of their beloved fur babies.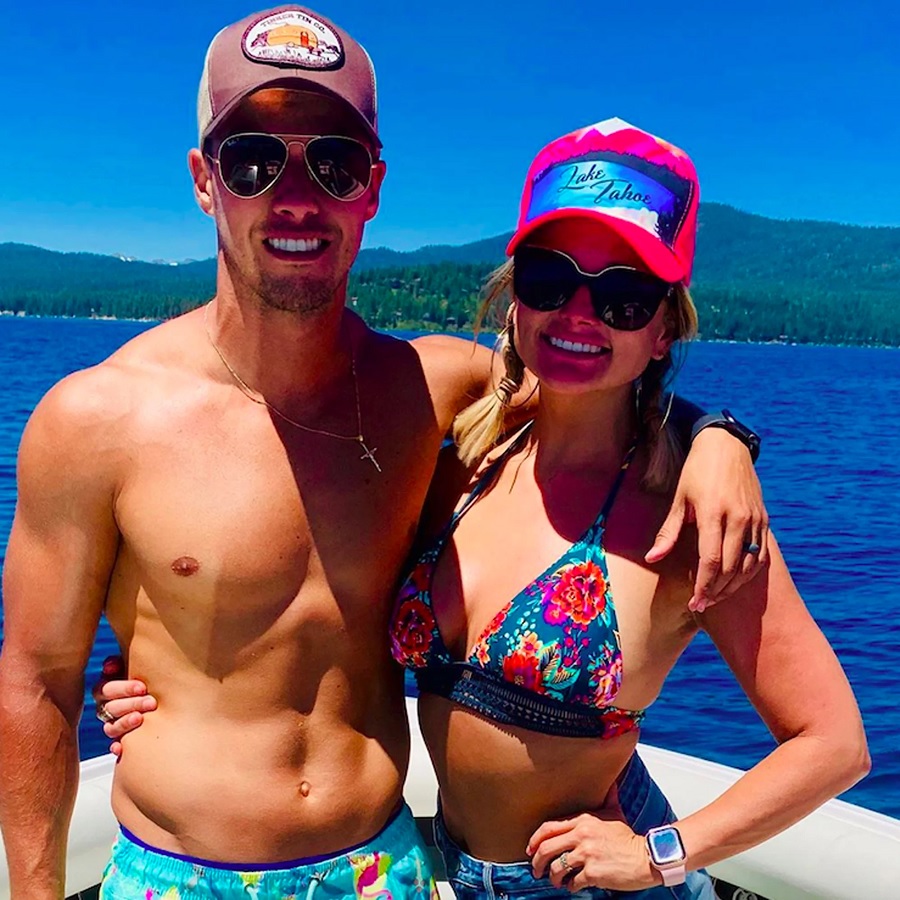 This isn't the first time that Miranda has launched a lifestyle brand. She previously launched her successful fashion brand Idyllwind, which includes country fashions and cowboy boots, along with perfumes. In May 2021, she opened her new Casa Rosa Tex-Mex Cantina in Nashville. Fans on social media reacted to the announcement on social media and joked that she can "take all my money."
Coming this fall, Miranda Lambert's Velvet Rodeo residency will take place at the Zappos Theater at the Planet Hollywood Resort & Casino in Las Vegas starting in September. What are your thoughts on her new home collection? Which items do you have your eyes on? Sound off below in the comment section.
Check back with Country Music Alley for more news on Miranda Lambert.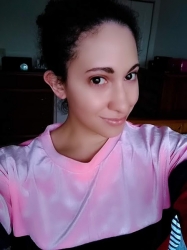 Latest posts by Chanel Adams
(see all)