Miranda Lambert welcomed a big hairy addition to her family. The Texan has many fur babies at her home which she shares with her husband Brendan McLoughlin. As fans already know, the two are big lovers of adult dogs. They have many beautiful pooches that they've adopted over the years.
Brendan and Miranda share a love for animals that continues to grow. The country superstar made her pets a big part of her life. She took her passion for helping animals and started her MuttNation Foundation, which continues to celebrate milestone moments. She also owns a horse farm that's also home to many other animals, including eight dogs, five cats, five horses, and two rabbits.
Miranda Lambert added another animal to her ever-growing family. Read on to learn more.
Miranda Lambert grows her family with Brendan McLoughlin
In May 2021, Miranda Lambert first introduced her fans to her latest additions to their busy household. She shared a photo of two new goats named Taco and Tuesday. At the time, the singer took to her Instagram Stories to show them off. Miranda tagged Cedar Rock Farm, which is where she adopted the new animals.
"We've added two new family members!" Miranda Lambert wrote across the picture.
She also referred to herself as a proud "goat mom." During the 2021 Memorial Day Weekend, she shared a video of herself on Instagram with the caption "Dog Mom."
Fans have been waiting to see if Miranda Lambert will become an actual mom one day. As Country Music Alley previously reported, she teased that something special was coming. She shared many family photos of herself with her mom, Bev Lambert, and her grandmother, Wanda June.
Fans assumed this was her way of announcing that she was becoming a mom. Miranda Lambert announced her new home collection with Walmart. She wants to grow her lifestyle brand. But, that hasn't stopped her from continuing to add her "farm-ily."
Introduces fans to her newest addition
On Sunday, June 19, Miranda Lambert posted a carousel of photos on Instagram. The first one shows her snuggling up to a horse in the stall. She also makes sure to include photos of her hot husband. The last photo shows the horse wearing his trucker cap.
"Y'all welcome Cowboy to the Farmily! Our newest addition. Just in time for Father's Day!" Miranda Lambert wrote in the caption. "When my friend @hello_i_eric said a friend of his had a horse that needed to be re homed …. That's never a no… It's a hell yeah! 💙🦄 #ifiwasacowboy."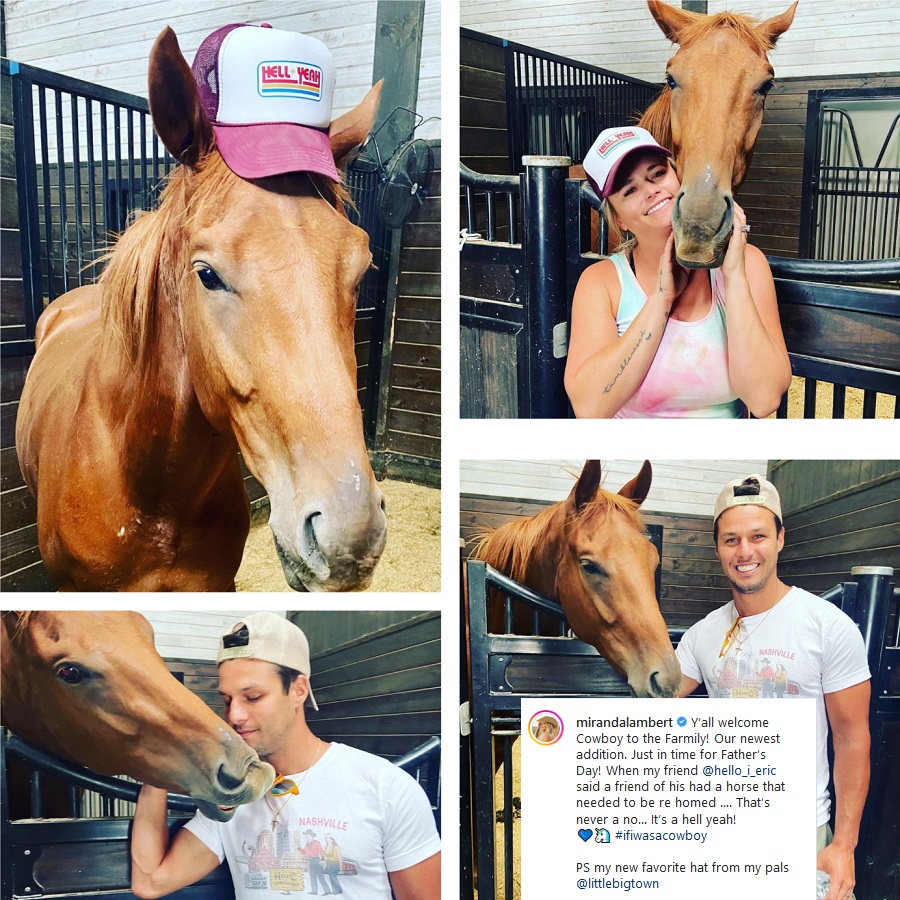 She also revealed that her "new favorite hat" came from Little Big Town. Fans couldn't stop raving about the "precious" photos. What are your thoughts on Miranda Lambert's new horse? Sound off below in the comment section.
Check back with Country Music Alley for more news on Miranda Lambert.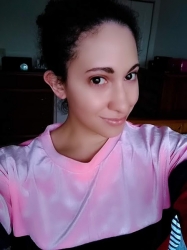 Latest posts by Chanel Adams
(see all)