Gwen Stefani fans are divided over her new hairstyle. Country Music Alley shared the details of her new song with Sean Paul and Shenseea. Gwen shimmied and shook in a green-and-yellow plaid mini-dress which she paired with a mesh top and matching fishnet stockings.
Her hair was styled in dreadlocks. Gwen has been sharing photos of her new look on Instagram. While most fans are raving about her hairstyle, others accused the singer of cultural appropriation. Of course, this isn't the first time that Gwen has caught this type of controversy.
the music video for Light My Fire is finally out !! 🔥 i had so much fun on set with @duttypaul and @SHENYENG shooting this video 🥰 gx pic.twitter.com/PYdd5o8sW0

— Gwen Stefani (@gwenstefani) July 13, 2022
No Doubt singer's new dreadlocks caused division among fans
Gwen Stefani was accused of cultural appropriation yet again. The singer hasn't strayed from her past. She shared many photos of her dreadlocks on Instagram. Some fans put her on blast for wearing dreadlocks in her new music video "Light My Fire" with Sean Paul and Shenseea.
The video shows Gwen grinding up against the Jamaican singer. Since it's a reggae song, she wanted to fit in with the style and vibe of the music video. She dressed like the colors of the Jamaican flag with a small section of her hair in a top knot with the rest styled in braids around her face.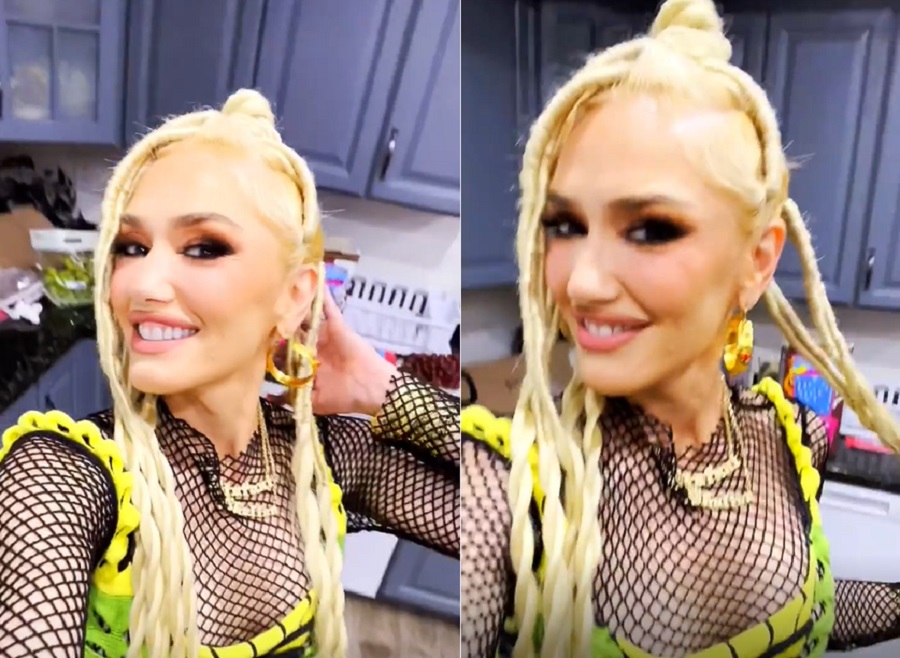 Critics took to Twitter to discuss Gwen Stefani's latest look. "Not Gwen Stefani giving it the full Faye Tozer dreadlocks in a music video in 2022," one fan wrote. "No one can appropriate a culture the way Gwen Stefani doe," another added.
They included some of the biggest moments of her career. Gwen Stefani was accused of cultural appropriation in the past. Cultural appropriation means to borrow or copy the traditions from another ethnic group or culture. However, Gwen's hairstylist claims she wasn't wearing dreadlocks in the music video.
"It isn't 'locs,' it's fishtail braids and that's a very white side of hair braids," Savannah Baker told World Music Views after the social media outrage.
Gwen Stefani is aware of cultural appropriation despite backlash
Her hairstylist said she had a "long conversation about cultural appropriation" with Gwen Stefani. She also spoke to "various Jamaicans" about the color of the singer's dress before dressing her. Gwen hasn't responded to the social media backlash. Instead, she's been proudly sharing selfies of her new hairstyle.
She still has plenty of fans supporting her and her new song. "Light My Fire" is Sean Paul's most popular song in months — especially in lieu of the backlash. Gwen kind of addressed cultural appropriation backlash in her interview with Paper Magazine.
Have You Met Gwen Stefani? https://t.co/iuqjF9AIpi pic.twitter.com/AaYNGeUaj4

— Paper Magazine (@papermagazine) May 26, 2021
"If we didn't buy and sell and trade our cultures in, we wouldn't have so much beauty, you know?" Gwen Stefani told Paper in 2021. "We learn from each other, we share from each other, we grow from each other. And all these rules are just dividing us more and more."
Do you like Gwen Stefani's new hairstyle? What are your thoughts on her new music video with Sean Paul? Do you think the backlash is unwarranted? Sound off below in the comment section.
Check back with Country Music Alley for more news on Gwen Stefani.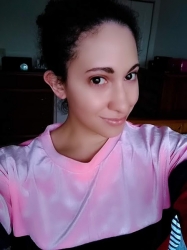 Latest posts by Chanel Adams
(see all)