Latest posts by Shawn Lealos
(see all)
It traumatized Ashley Judd when she walked in during her mother's death by suicide. Ashley had said that Naomi Judd was still alive when she showed up. She had to sit with her as she died.
However, Ashley wrote an op-ed for the New York Times, where she said that the investigation into her mother's death made her feel like a "suspect" at times. Here is what Ashley said about this terrible experience.
Ashley Judd talks police investigation into her mom's death
Ashley Judd wrote that standard police procedure following death by suicide leaves lasting traumatic feelings for those left behind. She said she felt "revictimized by laws that can expose their most private moments to the public."
Ashley said that she lost her mother. She plans to use Naomi Judds death to make changes in survivors' treatment.
"Naomi lost a long battle against an unrelenting foe that in the end was too powerful to be defeated. I could not help her," Ashley wrote. "I can, however, do something about how she is remembered. And now that I know from bitter experience the pain inflicted on families that have had a loved one die by suicide, I intend to make the subsequent invasion of privacy — the deceased person's privacy and the family's privacy — a personal as well as a legal cause."
Ashley on feeling like a 'suspect' in her mom's death
Ashley said that she was in a state of shock after finding her mother dying after a self-inflicted gunshot wound. She said they were "socially conditioned to cooperate with law enforcement." However, she said this also left them unguarded to what the police would do with this information.
"I felt cornered and powerless as law enforcement officers began questioning me while the last of my mother's life was fading. I wanted to be comforting her, telling her how she was about to see her daddy and younger brother as she "went away home," as we say in Appalachia."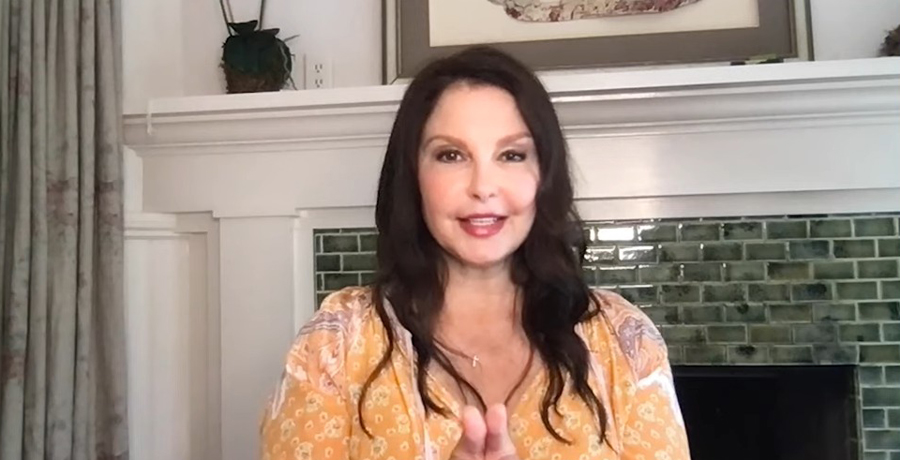 She went on to say that while her mother was dying, she couldn't be with her. Instead, she began a series of "mandatory" interviews that took her away from her mother's final moments. However, she does not blame the police for the procedure. She said it how they are trained. However, it also made her feel like she was "a possible suspect in my mother's suicide."
Wynonna Judd and Ashley Judd file to prevent disclosure of interviews and photos
This op-ed also lines up with Ashley Judd and her sister Wynonna filing to keep the photos and interviews from her mom's death from being released to newspapers and the media. "This profoundly intimate personal and medical information does not belong in the press, on the internet or anywhere except in our memories," she wrote.
"I don't know that we'll be able to get the privacy we deserve. We are waiting with taut nerves for the courts to decide. I do know that we're not alone," she wrote. She mentioned how police and first responders shared photos of Kobe Bryant's dead body with people in bars. This led to a multi-million dollar court win for his wife Vanessa Bryant.
"I know her as my mama, who put salt and pepper shakers beside each place setting for our family suppers and relished talking about subjects as diverse as paleoanthropology and neuroscience," Ashley Judd finished. "She should be remembered for how she lived, which was with goofy humor, glory onstage and unfailing kindness off it — not for the private details of how she suffered when she died."