Latest posts by Shawn Lealos
(see all)
Luke Combs went to Maine Savings Amphitheater in Bangor, Maine on Saturday, Sept. 3. However, when the concert was getting underway, Combs had some good news and bad news.
The bad news was that Luke Combs let the fans know he couldn't get them the performance he felt they deserved. The good news was that he was refunding every single ticket to the fans that night. Here is what happened.
Luke Combs refunds entire concert's tickets
Luek Combs has been in the middle of his Middle of Somewhere Tour and he had some unfortunate news for fans on Saturday night. In a video shared on Instagram, Luke came out before the concert started and let fans know he couldn't give them the show they deserved. He was struggling with vocal issues.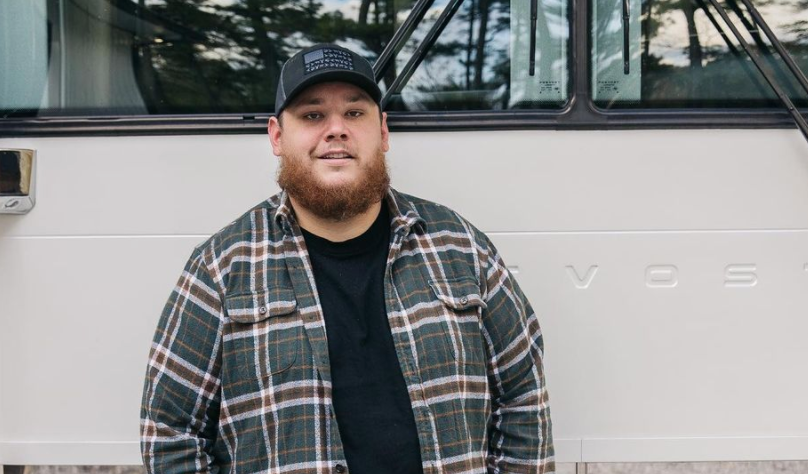 In the video footage, Luke said, ""Before we even start playing this show, I have to let you know that I have refunded all of your tickets. As of 7:00 PM, today, a few hours ago, I realized that I'm not going to be able to sing as good as I normally do. [My voice is not] what I think it should be for you guys having to pay for it. So, we're going to put on the best free show we could put on and I want you guys to know how upset I am to have to tell you that tonight, but all I want you to know is that we're going to do the very damn best. I'm going to give you everything that I have. I am so sorry, so sorry."
Mitchell Tenpenny and Morgan Wade served as the opening acts of the show, but it was something that Luke Combs felt he owed his fans that night. Instead of singing the concert for the fans, he remained out with his band and the fans in attendance sang the songs for him while he led them on.
Fans post respect for Luke Combs
Fans loved it.
One fan posted on Twitter, "I want to donate my refund to a charity of your choice! What will it be!?? You put on an amazing show in Bangor even if you weren't feeling well!"
Another posted, "Tonight's concert in Bangor was absolutely incredible and even with your voice not at its best you put on the best damn show I've ever seen I'd ever been too! We love you so much! I have so much respect for you and I hope you see this!"
Finally, a third posted why Luke Combs is one of country music's best performers. "If I didn't love @lukecombs before, I definitely do now. Thanks for caring about your fans as much as you do and putting on one hell of a show in Bangor, Maine tonight."
Luke Combs really impressed with the way he handled things.