Kane Brown opened up about his struggles with depression. The 28-year-old admits that he always has to be on his "A-game," which can be hard. There is a lot of pressure on you as a country singer to be on all the time. It's even harder when you struggle with mental health issues.
According to a new report via People, he gave the meaning behind his single "Memory" with Blackbear. Kane touched upon the pressures he feels as a country singer. It's something that he doesn't always talk about because he keeps it to himself. Now, he's opening up about his struggles with anxiety and depression and how he manages them.
Kane Brown gets real about his mental health
People got a sneak peek of Friday's episode of Today's Country Radio with Kelleigh Bannen on Apple Music Country. During the episode, Kane opened up about his own mental health struggles. He shared the meaning behind his new song "Memory" and the pain that's behind it. The "One Thing Right" singer admits that it can be hard for him to put a smile on his face.
"I just love it because I don't really talk about it a lot, but it's hard for an artist to go through depression because for us, we have to be on our A-game 24/7," Kane Brown said. "If we're pumping gas and a fan comes up, and I'm just having one of those bad days, I have to put a smile and there's no off time."
The reason why he wanted to make this single is that he doesn't want his fans to feel alone. Regardless of their situation. Everyone who struggles with anxiety or depression will know that they're "not alone." As for others, they can understand why Kane and other people are having a bad day.
"That was my way of saying, 'I go through it as well,'" he continued. "You're not alone in the world."
Opens up about his collaboration with H.E.R.
Kane is pushing the boundaries of country music these days. He also revealed what it was like to work with R&B singer H.E.R. on "Blessed and Free." He called it a "full circle moment." His first dance at his wedding to his wife Kaetlyn was her collaboration with Daniel Caesar on "Best Part."
"I just remember running upstairs and being like,' Babe, you'll never guess who jumped on the song,'" Kane Brown explained. "And I showed it to her and she just started freaking out."
He also worked with her on the set of their new music video. He calls her "so sweet" and "down to earth." The Today's Country Radio with Kelleigh Bannen episode with Kane Brown is available to stream now on Apple Music Country. Check back with Country Music Alley for more news.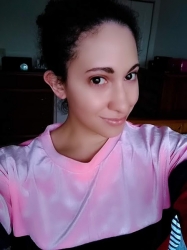 Latest posts by Chanel Adams
(see all)