Kane Brown is no stranger to making history. The country music star has been on the rise since he released his debut album, and right before his third album hits shelves, he will make history again, this time at the MTV Video Music Awards.
Kane Brown makes history on MTV
Kane Brown will perform at the MTV Video Music Awards on August 28 at the Prudential Center in Newark, New Jersey. This will take place just two weeks before Brown releases his third album, Different Man, on September 9. This will also make history for the MTV Video Music Awards.
Kane Brown will be the first male country music singer ever to perform at the MTV Video Music Awards. While he is the first male to perform there, the awards ceremony has seen some female performers, such as Kacey Musgraves and Taylor Swift. On top of performing, Kane will see his song "Be Like That" featuring Swae Lee & Khalid included in a segment before his performance. Last year, Kane was the only country artist to receive a nomination for the "Video for Good" category for his song, "Worldwide Beautiful."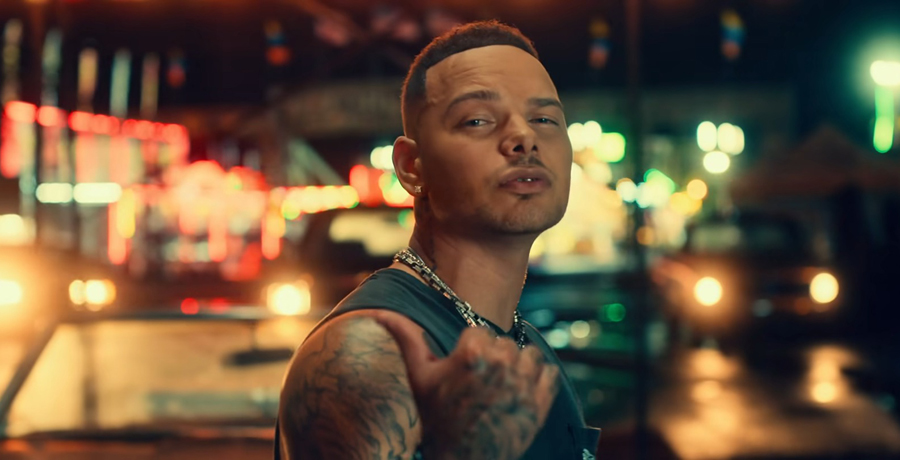 "Creating unforgettable cultural moments that weave our partners into the fabric of our award shows by leveraging innovation is Velocity's gold standard, and this year's remote performance at the VMAs will be no exception," said Dario Spina, CMO, Velocity, Paramount. "Toyota continues to be an incredible partner and we're excited for The Famous Group's creative excellence in mixed reality to help MTV send Kane Brown's historic performance into the stratosphere."
Brown also plans to make the show one people won't easily forget. He plans to use "cutting-edge" mixed reality technology from The Famous Group. This company produced similar activations for the Super Bowl, MLB All-Star Game, and the NFL Wild Card Slime Game on Nickelodeon. The ceremony will also honor Nicki Minaj, as she will receive the Michael Jackson Video Vanguard Award.
Different Man album hits in September
Kane Brown should get a nice boost from his MTV Video Music Awards appearance since his new album comes out a week later. Different Man is Kane's third album and will include 17 songs on it. This includes his new single, "Like I Love Country Music," his pop song "Grand," and his previously released songs, "One Mississippi," "Whiskey Sour," and "Leave You Alone."
There are also two duets on the album. He will duet with Blake Shelton on a song called "Different Man" and then a song with his wife Kateyln called "Thank God." This is a duet that Kane Brown has been teasing for a few years now, as he has called his wife his "secret weapon."
Here is the full track list for Kane Brown's Different Man:
1. "Bury Me in Georgia"
2. "Different Man" feat. Blake Shelton
3. "Like I Love Country Music"
4. "Go Around"
5. "Grand"
6. "See You Like I Do"
7. "Thank God" feat. Katelyn Brown
8. "Leave You Alone"
9. "Riot"
10. "One Mississippi"
11. "Drunk or Dreamin'"
12. "Losing You"
13. "Whiskey Sour"
14. "Pop's Last Name"
15. "Devil Don't Even Bother"
16. "Nothin' I'd Change"
17. "Dear Georgia"
Latest posts by Shawn Lealos
(see all)