Latest posts by Kelly Summers
(see all)
Miranda Lambert is stunning in a leggy fringe look as she shows off her curves and promotes her Idyllwind clothing label.
The country singer was recently featured on the Idyllwind Instagram. She showed off a black look complete with cowboy boots and, of course, injecting major fringe energy.
Miranda posed, looking gorgeous and outdoors, also upping the country vibes as she posed from a rustic setting.
Miranda Lambert Shows Off Stunning Idyllwind Dress
The photo showed Blake Shelton's ex-wife, posing on grass strewn with fall leaves and backed by a red-painted wood house. Resting one hand on an old chair, the blonde raised one leg a little. She then modeled a mid-length and fringe-accent black dress. The sexy number boasted floral detailing at the chest and came paired with a black biker jacket with plenty more fringe.
Miranda added cute and earthy-toned cowboy booties rising just above her ankles. She also opted for low-key matte makeup, plus her famous blonde locks worn down around her shoulders.
In a caption marking fall, Idyllwind wrote: "S̶u̶g̶a̶r̶,̶ ̶s̶p̶i̶c̶e̶,̶ ̶a̶n̶d̶ ̶e̶v̶e̶r̶y̶t̶h̶i̶n̶g̶ ̶n̶i̶c̶e̶ ̶ ✨ Fringe, sass, and everything kicka** #NewArrival ⁠."
Miranda Lambert Has Unique Twist With Country-Inspired Clothing Line
While fellow country singer Carrie Underwood goes sporty with her CALIA line and Jessie James Decker keeps it cute, Miranda has an edge on the competition as she sticks to her roots with Idyllwind.
— Kelly Summers (@KellySummersTV) October 18, 2022
Speaking to Cowgirl Magazine, she revealed: "I absolutely love the jean jackets. The "music is medicine" one is my favorite. It has a vintage feel. I am very involved in the design of this brand, so it's hard for me to pick a favorite. I think we have something for everyone in this line. I'm also a boot lover. The boots are so comfortable. I can't get enough!"
Miranda Lambert Stuns In 2022 Summer Photos
Miranda has made summer headlines this year for going off the grid and traveling across the U.S. in her Airstream. She was joined by her husband Brendan McLoughlin and friends.
"I've been touring for 20 years, and I've been everywhere and seen nothing — just a lot of parking lots. I'm trying to use my downtime to really experience life. I always get the boring months off, and I'm like, 'Can I just have a sunshiny month off?'" she told People of her decision to take some downtime.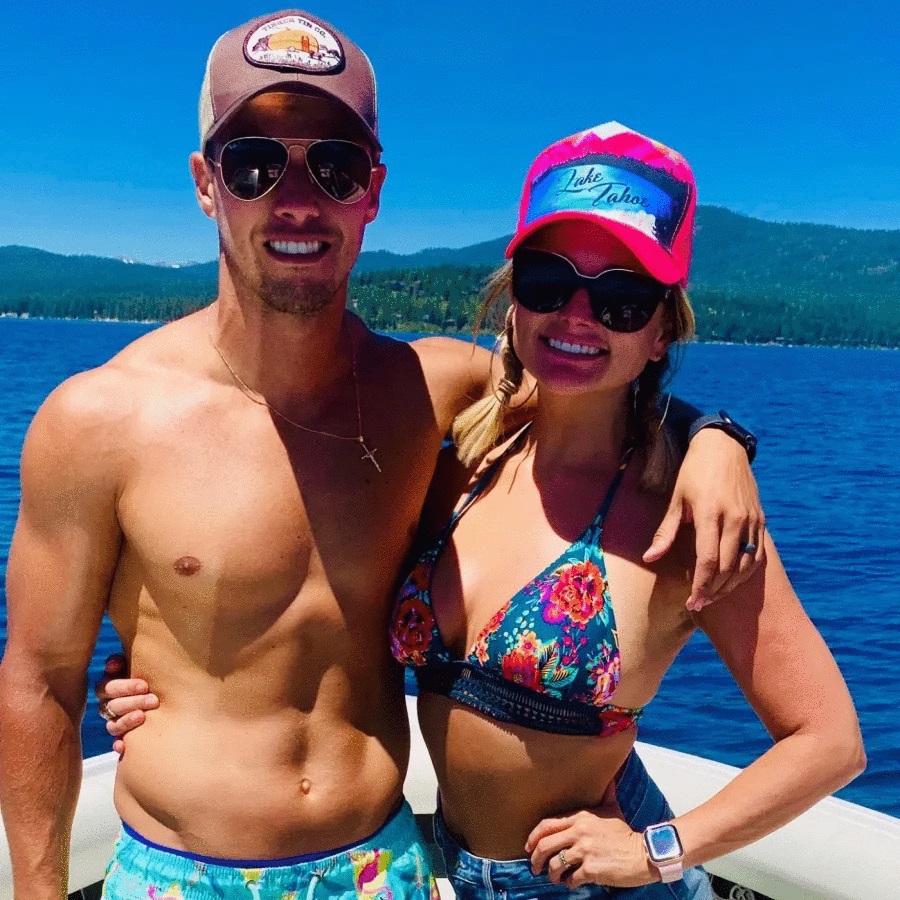 Miranda has also been sharing photos from her travels, often showing off her marriage to former NYPD officer Brendan. Adding to her business portfolio this year, Miranda is also fresh from announcing her new Wanda June homeware line. Clearly, this star was made to do more than just sing!
For more from Miranda Lambert and her music, just check back here!