Miranda Lambert's husband congratulated her on her triple crown win. As Country Music Alley previously reported, the two attended the 15th annual of the ACM Honors in Nashville, Tennesse on Wednesday, August 24. Miranda showed off her head-turning look on the red carpet.
She brought along her husband Brendan McLoughlin as her date as she rocked a neon orange micro mini-skirt. She paired the daring look with a matching blazer, prismatic pumps, gold jewelry, and a gold clutch. The pair danced on the red carpet as they posed for photos.
Read on to see what Brendan has to say about Miranda's big win.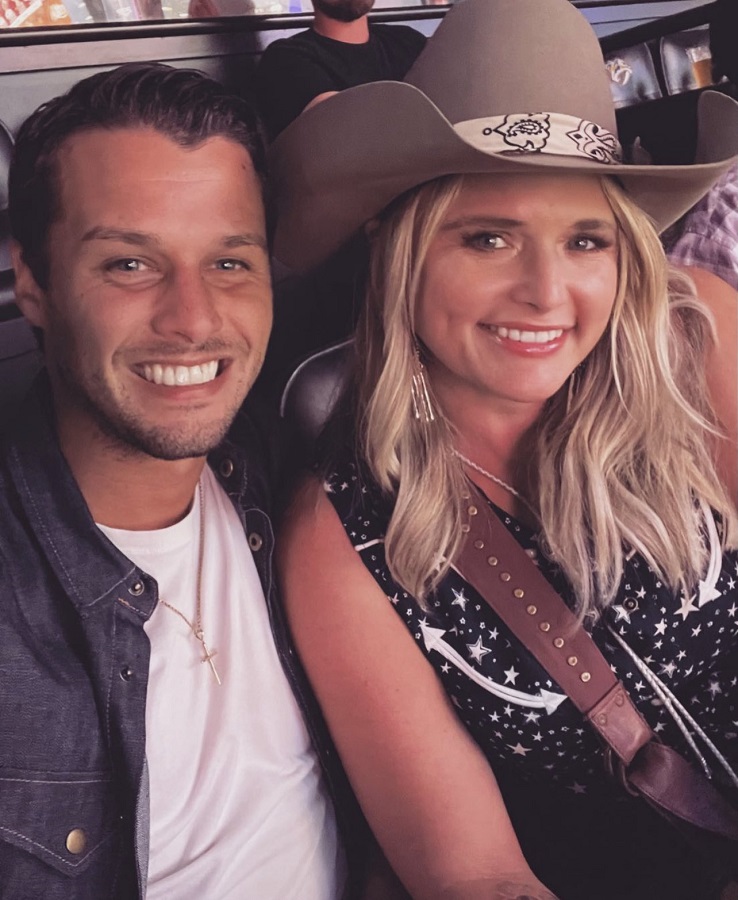 Brendan McLoughlin pays tribute to his wife
On Thursday, August 25, Brendan McLoughlin took to Instagram to share a shot of the two on the red carpet together. While Miranda Lambert looked bright and beautiful, Brendan kept it simple in a dark gray suit with a maroon tie and a white button-down shirt. Check out the professional shot of the two here for yourself.
"Had an amazing evening honoring the most talented woman I know. So proud of you for winning the triple crown award 🏆🏆," Brendan captioned the Instagram post. "The hard work, dedication and sacrifices you have made over the years to pursue your dreams is inspiring. I cant [sic] wait to see what the future holds."
Last night at @theryman for #ACMHonors. A special night with friends and heroes. Y'all tune in to the show on Sept. 13th on Fox! pic.twitter.com/Z156FuvdjP

— Miranda Lambert (@mirandalambert) August 25, 2022
Miranda Lambert took to the comment section to write, "I love you" to which Brendan responded, " I love you too ❤️." Their social media interaction and his Instagram post had fans swooning. Here are just some of the comments:
"Y'all cute."
"Trust-her fans are just as proud so glad she has your support & encouragement! Y'all were too hot last night."
"Amazing couple."
"Congratulations!!! So well deserved!"
"You two so darn cute couple. Congratulations."
"You 2 are straight [fire emojis] together!!!"
What did Miranda Lambert win?
The ACM Honors celebrated a lot of women on Wednesday night. Miranda Lambert received the triple crown award, which only seven country artists have won, per Billboard. Brooks & Dunn performed her 2006 hit song "Kerosene" in her honor. The "If I Was a Cowboy" singer took to the stage to accept the award.
"I came to my first ACM Awards in 2005 and won my first ACM new female in 2006 and it's 2022, that seems crazy to me," Miranda Lambert said. "I came to Nashville when I was 15 to watch Fan Fair at the fairgrounds… I came to observe and to learn and I'm still doing that."
#ACMhonors night! 🧡 @ACMawards pic.twitter.com/EzKD99QvT5

— Miranda Lambert (@mirandalambert) August 24, 2022
She thanked several members of her team, including her manager Marion Kraft. The singer referred to her as my "second mom" who "calls me on my s***." She recalls the time when she was 19 and "trying to set everything on fire and firing my pistols on all cylinders." Miranda hopes that her music will continue to span countless generations.
What are your thoughts on Brendan's post about his wife? Do you think Miranda Lambert deserves the triple crown award? What was your favorite moment of the night? Sound off below in the comment section.
Check back with Country Music Alley for more news on Miranda Lambert.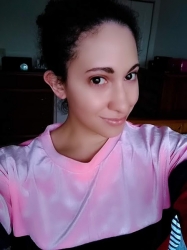 Latest posts by Chanel Adams
(see all)