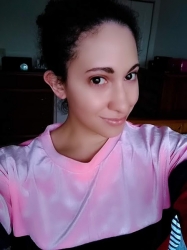 Latest posts by Chanel Adams
(see all)
Jessie James Decker exposed her new breasts in a black bikini. The country singer refuses to cover up just because she's a mom. In addition, she's clapping back and showing off her incredible body. Keep on reading to learn more and see the shot for yourself.
Jessie James Decker lounges in a chair
On Thursday, April 27, Jessie James Decker shared shots of herself lounging in a chair. She also wanted to show off her new breasts without being criticized by the trolls. In the first shot, she pushed her bust out in a black bikini top. The plunging neckline went down and below her cleavage. It stretched across her bosom and below her breasts.
She wore matching black thong bikini bottoms that unveiled the curves of her hips. The thin straps clung to the curves of her body. Jessie James Decker sat in her chair as if she was uncomfortable. However, she was flaunting her hot body. She adjusted herself just to find the right position in her seat.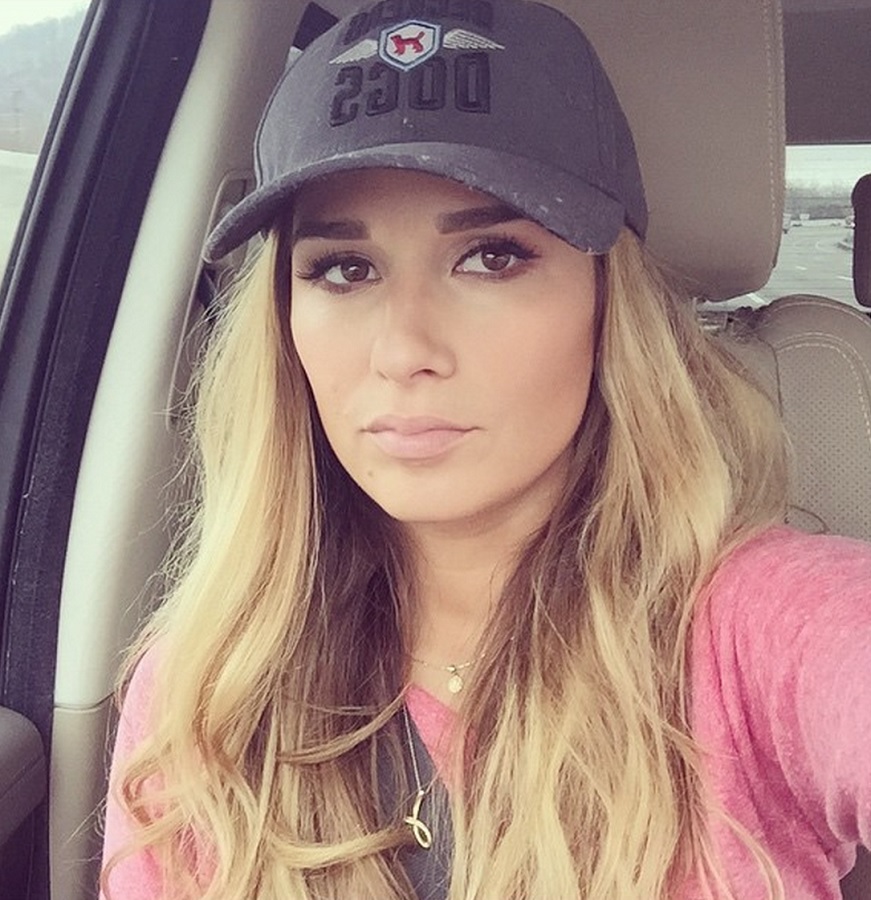 Black oversized sunglasses sat on her face. She clung onto the arms of the chair as her blonde wavy hair cascaded along her face and down her shoulders. The photo allows the eyes to move from her cleavage to her flat stomach and long legs. Fans were pleasantly pleased by these photos.
The second shot was a close-up of her bust and tiny waist. Jessie looked off into the distance as she parted her nude lips. Fans could get a better look at her sunkissed skin. Her dainty gold hoops poked out from under her hair.
In her Instagram caption, she clapped back at the trolls who always tell her to "cover up" in the comments section. Jessie James Decker also took the opportunity to promote her bikini. She told her fans to "set their timers." This was the perfect way to address the haters and cash in on her Kittenish brand.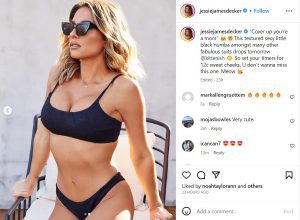 Country singer claps back at haters
Fans flocked to the comment section to react. Most of them were in love with Jessie James Decker's new photos. Others informed her that she looks like a hot mom. There were also some who defended her super-sexy photos.
"Could you get any hotter. 🔥"
"Love it!!! Looking fab as always. 🔥🔥🔥👏👏"
"Hotter than hell.🔥🔥🔥🔥🔥"
"#Goals  keep killing it and always continue to inspire.❤️"
"

OMG Mrs. Decker."

"So Beautiful wow. ❤️😍"
What are your thoughts on Jessie James Decker exposing her new breasts in a black bikini? Did you like her message to the haters? Do you agree with fans that she looks great? Sound of below in the comment section.
Check back with Country Music Alley for more news on Jessie James Decker.