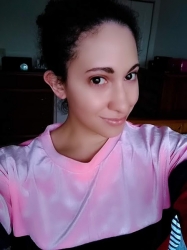 Latest posts by Chanel Adams
(see all)
Jessie James Decker showcased her perfect bust in a fashion show. The country singer tried on various clothing for her fans while showing off her incredible body. Keep on reading to learn more and see the content for yourself.
Jessie James Decker struts her stuff
On Tuesday, April 4, Jessie James Decker strutted her stuff in various outfits in her bedroom. You could see her messy bed and the drawn curtains behind her. She dropped the new reel on her Instagram feed. In the first shot, she wore a white and orange floral print dress that featured ties and cut-out details. Jessie showed off her bust as she pulled at the ties.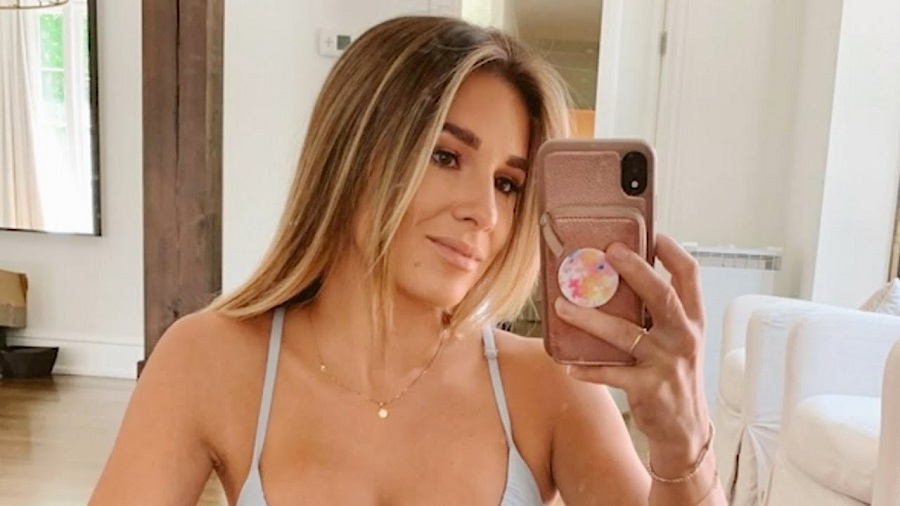 She paired the super-hot spring look with dainty gold jewelry. She wore a tiny gold necklace, but fans won't even notice. The Dancing with the Stars alum pushed her light brown hair aside as she flirted with the camera. Then, she walked up to the camera as she flaunted her cleavage.
The songstress was dressed in a brown and white floral print dress. It featured an empire waist and billowing sleeves. Jessie spun around in the little number. She playfully pulled the shoulders down to give it an off-shoulder look. Once again, Jessie stuck her chest out at the camera.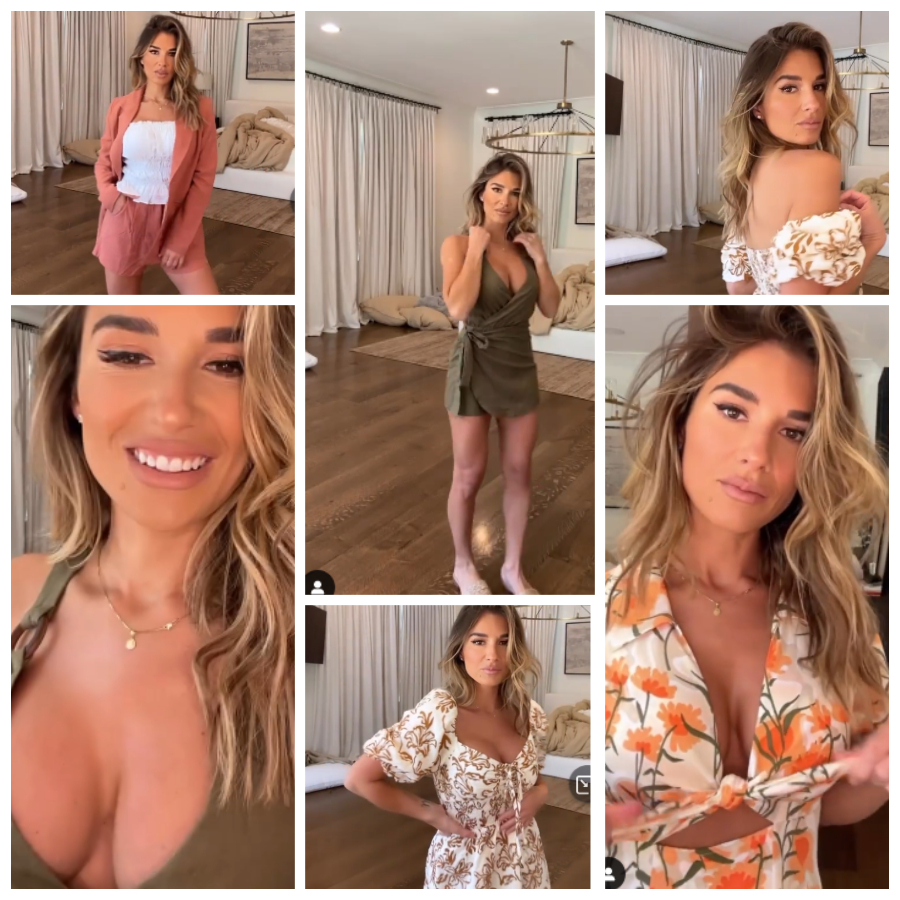 She turned around and coyly looked over her shoulder. The "I Still Love You" singer pulled the shoulders back up and pulled at the tie. This time around, Jessie James Decker changed into an olive green mini-dress. It featured a plunging neckline and a wrap waist. She showed off her fit body as she turned around for the camera.
Jessie also wore a white ruffled sleeveless blouse with coral shorts. She stuck her finger at the camera and told her followers to "hold on a minute." Jessie brought back a matching coral blazer, which she threw over her outfit. She still placed the emphasis on her bust even though she was covered up.
DWTS alum puts on a fashion show
Fans were treated to this fashion show from her Kittenish brand. Jessie James Decker wanted to show off some of her favorites. Fans took to the comment section to react. Most of the fans were getting Pretty Woman vibes from her last outfit.
"Very beautiful! Thanks for sharing!"
"

Omg! The last outfit with the shorts and blazer is giving me total Vivian in Pretty Woman vibes. ❤️

"
"

The short suit is very much giving Vivian from PW vibes. 🔥

"
"

Spring colors n ready to dance. 💃"

"

LOOK STUNNING. ⚘❤⚘

"
"

The second one is giving Von Trapp! These are stunning. 😍

"
What are your thoughts on Jessie James Decker showcasing her perfect bust in her own fashion show? Which look do you like the most? What kind of vibes are you getting? Sound off below in the comment section.
Check back with Country Music Alley for more news on Jessie James Decker.