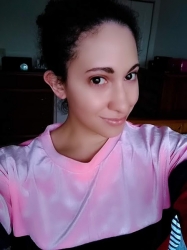 Latest posts by Chanel Adams
(see all)
Leggy Kelsea Ballerini wore a white corset and denim cutoffs. She took to Instagram to share a sexy side of herself. Keep on reading to learn more and see the photos.
Leggy Kelsea Ballerini dressed as a cowgirl
On Saturday, April 29, Kelsea Ballerini dropped a carousel of photos on Instagram. In the first shot, she wore a curve-hugging white corset that contoured her body. The snug top contained her petite bust. She tucked the sexy item into a pair of distressed denim cutoffs. The fringe splayed against her toned thighs.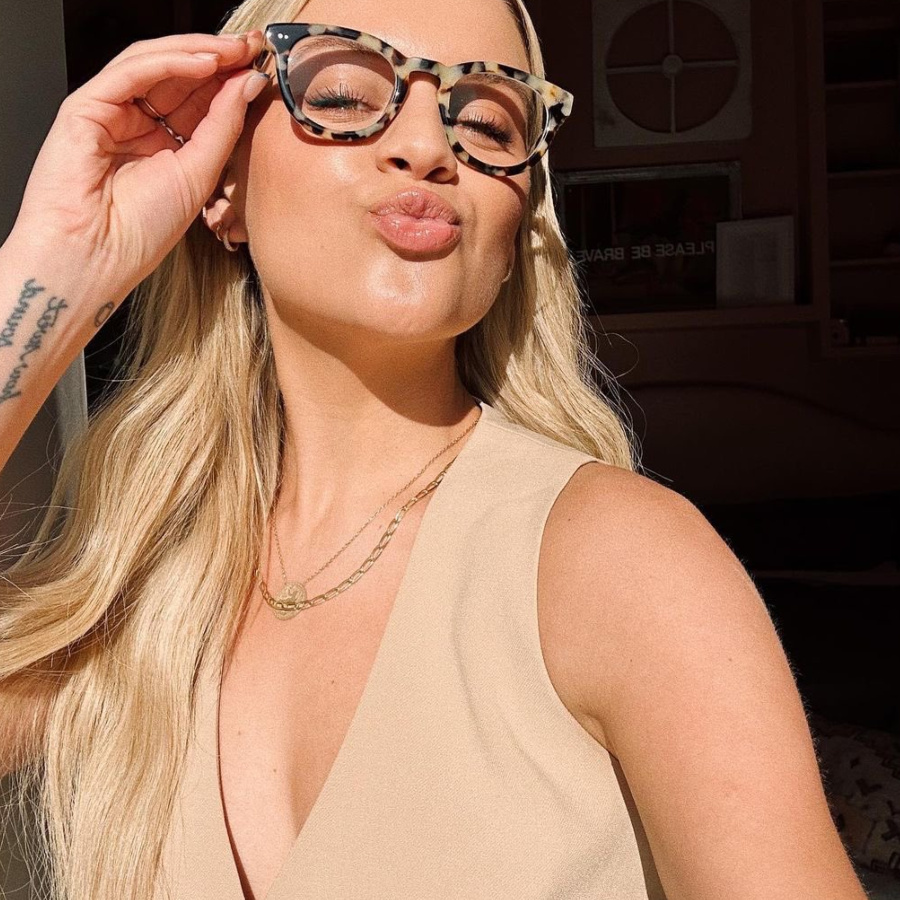 Kelsea leaned against the top bunk as she shot the photo in her tour bus. She slicked her signature blonde hair back in a messy bun. The singer showed off her glistening tanned skin. She also gave off legs for days in her white matching cowgirl boots.
The singer finished off her sexy cowgirl outfit with gold necklaces. In another slide, she uploaded a photo of actress Rachel Bilson with the words "Virgo Sun" along the top. She also included a clip that only showed her cowgirl boots. The camera panned down to a pink plastic triangle guitar pick that read, "Chelsea Brocollini."
Refers to herself as Chelsea Brocollini
Kelsea Ballerini also included a clip of herself wearing a white tank and matching cowgirl hat. The hat lit up. She flaunted her sparkly eyelids and flirty lashes at the camera. She had pink glossy color on her lips and a hint of pink blush on her cheeks.
The other shots featured Kelsea sitting in a grassy field with her dog. She wore a black cardigan sweater over matching shorts. Her blonde hair flew around in her face as she enjoyed an iced coffee. The singer covered her eyes with large round sunglasses.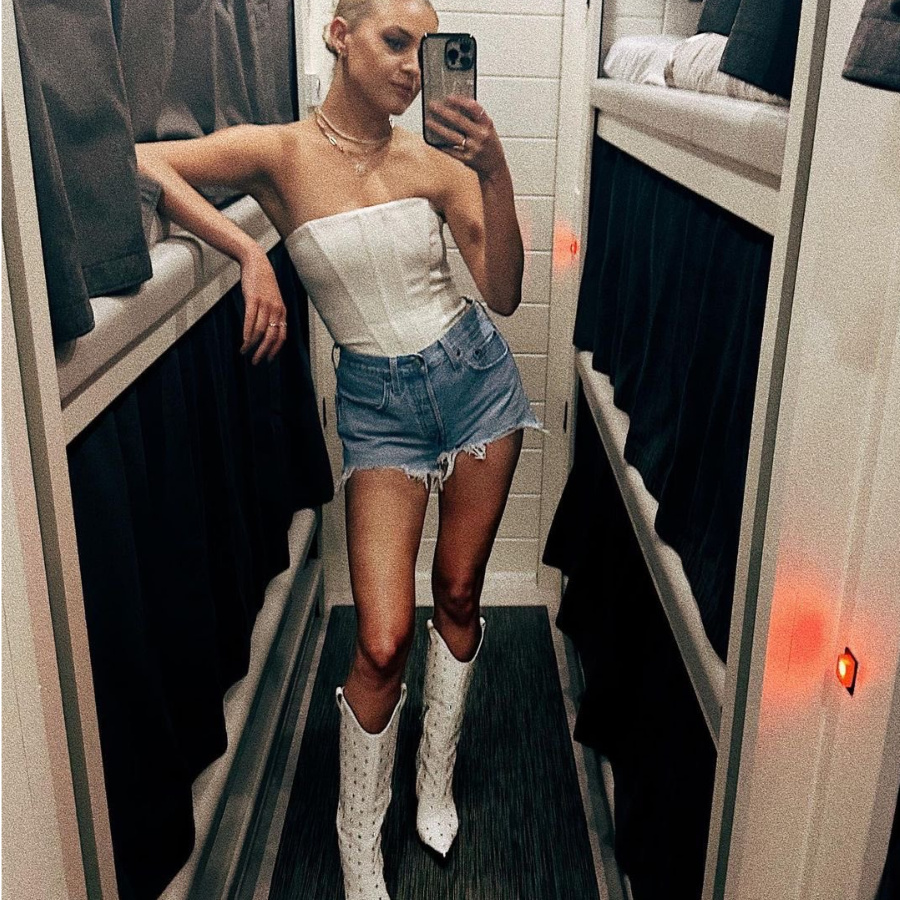 Kelsea Ballerini shared a shot from the gym. She wore a gray sports bra and matching leggings set. The flirty songstress teased her cleavage in a beige vest, which she paired with matching beige tortoiseshell glasses. She lifted up the frames as she puckered up to the camera. The sun twinkled on her and showed off her nude lips and simple makeup look.
Country singer's latest content dump
The other photos included a close-up of her neck adorned with gold zodiac necklaces. She also screenshotted a tweet that read, "kiss you underneath the milky twilight???? ok let me grab my lactaid." Kelsea Ballerini also shared swatches that featured different shades of green.
She jokingly captioned the post: "chelsea broccolini." Fans took to the comment section to react. They agreed that she looks beautiful in the shots. One noted that she's giving "let's go summer goodbye winter."
chelsea broccolini 🫡 pic.twitter.com/pL4WwXLHch

— Kelsea Ballerini (@KelseaBallerini) April 29, 2023
Other fans loved the shades of green on her walls. What are your thoughts on Kelsea Ballerini wearing a white corset and denim cutoffs? Sound off below in the comment section.
Check back with Country Music Alley for more news on Kelsea Ballerini.