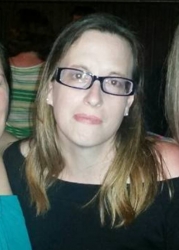 Latest posts by Jennifer Havener
(see all)
Country duo LOCASH blasts the police & media for praising Zach Bryan after his arrest. Keep reading to find out what they said about the incident.
Zach Bryan Arrested Earlier This Week
Zach Bryan is having an eventful month of September. At the beginning of the month, he achieved a rarity in music these days by having the #1 song and the #1 album on the charts at the same time.
However, the week quickly soured when Bryan was arrested in Oklahoma on Thursday, September 7. Before his mug shot and the footage of his arrest hit the internet, he took to Twitter to share a video explaining the situation.
Zach Bryan got a No. 1 album, No. 1 single and mugshot all in one week. pic.twitter.com/Faj5ejsrVS

— Nicholas Hautman (@nickhautman) September 8, 2023
According to police records, the 27-year-old singer interfered with a traffic stop involving his security detail. Bryan refused to return to his vehicle when the cops told him to and was arrested for obstruction of investigation.
He spent a little over an hour in jail before posting the $1,000 bond. He followed up his initial video with a post apologizing for acting like a "spoiler a**hole." Bryan wrote, "I do respect police officers, and I made a massive mistake."
To be clear in the video I posted, I'm not trying to save face or act like the good guy, I was a complete spoiled asshole to these police officers and I'll spend the next few weeks trying my best to right my wrongs and take back what I said. I do respect police officers and I…

— Zach Bryan (@zachlanebryan) September 8, 2023
He posted a similar apology on his Instagram. Chrisley Knows Best star Lindsie Chrisley was among those showing their support, writing, "We stand with you."
If you didn't know, her father and stepmother, Todd & Julie Chrisley, are currently in prison after being found guilty of tax fraud.
Another person joked on Bryan's Instagram post that, "Cops saw the ticket prices." This is in reference to the difficulty the singer's fans had getting tickets for his 2024 Quittin' Time tour.
However, not everyone appreciated Zach Bryan's apology or the reaction to the arrest.
LOCASH Blasts Police & Media For Praising Zach Bryan After Arrest
By Zach Bryan's own admission, he got "lippy" with the police officers during his arrest. At times, the footage shows him alluding to involving higher-ups and repercussions against the officers for putting him in handcuffs.
Despite Bryan clearly not complying with the commands of the police, the general media and fan response has been positive. However, country duo LOCASH took to social media to express displeasure with the praise being heaped on Zach Bryan.
Without naming Bryan by name, a post to LOCASH's Twitter account complaining that an unnamed musician gets more praise after being a "complete d*ck" to cops than they do for performing shows to support the police.
Funny how a country artist. We all know who, (don't hate the player) gets arrested for being a complete dick to the police and gets Praise and press for apologizing, from the police. But when you do shows for the Blue and more you get no recognition from press. #crazyworld

— LOCASH (@LOCASHmusic) September 11, 2023
Country Now reports that a spokesperson for the National Police Association praised Zach Bryan for his swift and sincere apology for his behavior.
Do you agree with LOCASH that the praise for Zach Bryan is unwarranted? Share your thoughts in the comments below, and keep coming back to Country Music Alley for more country news.