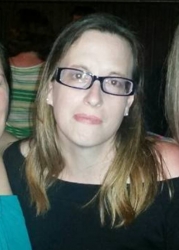 Latest posts by Jennifer Havener
(see all)
After facing backlash for her interaction with concertgoers, Miranda Lambert is encouraging fans to embrace their perfections. Keep reading for more details.
Miranda Lambert Shares Breathtaking Photos Of Switzerland Trip
Miranda Lambert dominated headlines in July of 2023 after an interaction with her fans at a concert went viral for all the wrong reasons.
The singer was in the middle of performing "Tin Man" at a Las Vegas show when the behavior of a group of fans caught her eye. Lambert stopped the show to scold the women for taking selfies during her performance.
Most people sided with the women who paid to attend the concert. Even actor and rapper LL Cool J weighed in on the incident, telling the "Gunpowder & Lead" singer to chill out.
But Miranda Lambert should be used to making headlines by now. The media exhaustively covered her split from fellow country singer Blake Shelton after four years of marriage.
And then there was her whirlwind romance with former NYPD officer Brendan McLoughlin. The couple married in January 2019 after less than three months of dating.
Just ahead of their fifth wedding anniversary, McLoughlin accompanied Miranda Lambert on her trip to Switzerland.
The "Bluebird" singer was in the European country to headline Switzerland's Country Night Gstaad festival.
She took to social media to share photos of the breathtaking country. One photo shows her husband kissing her as they boat across Lake Lucerne.
She shared the photos on her Twitter and Instagram, noting in the caption that she last played at the festival in 2010.
Lake Lucerne and Gstaad. Pictures don't even come close to capturing the beauty. pic.twitter.com/KFMggarxn1

— Miranda Lambert (@mirandalambert) September 13, 2023
Miranda Lambert Encourages Fans To Embrace Imperfections
2023 marks another anniversary for Miranda Lambert. In 2018, she launched a clothing brand called Idyllwind. The brand features cowboy boots, jeans, sundresses and more. The website's home page declares the brand's manifesto is loving yourself, regardless of age or size.
The "Kerosene" singer celebrated the milestone by sharing a heartfelt message across her social media platforms.
"@Idyllwind turns 5 today! We're all badass and imperfect," she wrote alongside a photo of her donning her brand's clothes.
She encouraged her fans to embrace those imperfections by adding, "…this line celebrates embracing that about ourselves."
She thanked everyone for their "love and support," directing fans to the brand's social media for an anniversary contest.
.@Idyllwind turns 5 today! We're all badass and imperfect. And this line celebrates embracing that about ourselves. Thank y'all for the love and support. ♥️
Check out https://t.co/o2JEvxs6w2 for our 5 year anniversary contest! pic.twitter.com/nBXMtcy6Ya

— Miranda Lambert (@mirandalambert) September 12, 2023
What do you think about Miranda Lambert encouraging fans to embrace their imperfections? Was she alluding to the July incident with her concertgoers? Share your thoughts in the comments below.
Bookmark Country Music Alley for more of the latest in country music news.