Latest posts by Emmalynn Miller
(see all)
Tony Jackson, a country star growing in fame, released a music video earlier today featuring a familiar face… Randy Travis.
Brief History Of Tony Jackson
Tony Jackson is a male country artist primarily known for his rich and nostalgic sound. His career began when he released his song "The Grand Tour" in 2017. At the time he was already in Nashville, TN, though he is from Portsmouth, VA. Tony has had a handful of impressive numbers and is a frequent performer and The Grand Ole Opry, which is considered the home to country music. Jackson also served time as a United States Marine, and has had great success with banking. However, it seems his true passion lies in country music.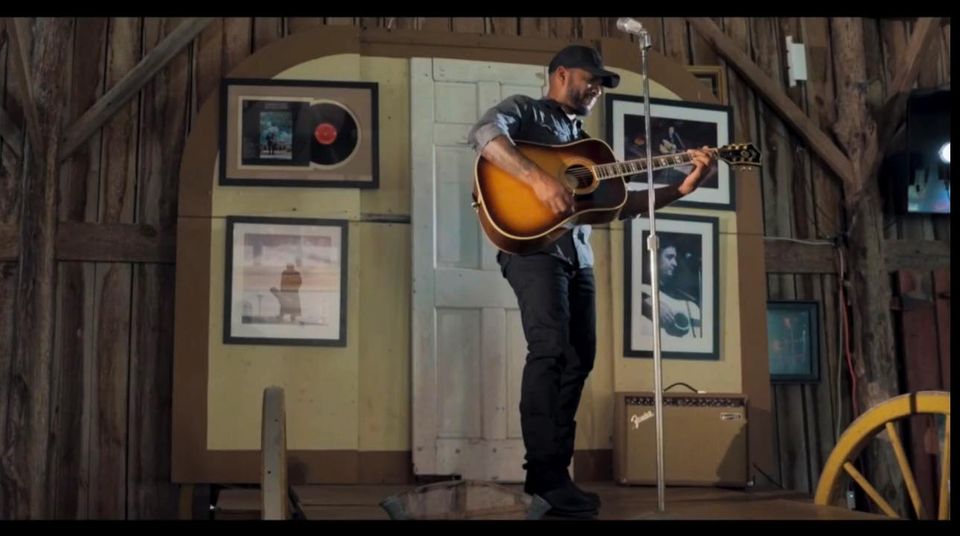 Tony Jackson Drops A New Music Video
After the single "Do You Remember Country Music" was published over a month ago, not much content was coming from Tony Jackson. However, fans knew something big was coming. Today, the artist finally dropped the music video to his song, and it is awesome!
The cinementagrophy is professional and clean. The aesthetic is set just like a classic country music video. Even better, filming took place in Johnny Cash's cabin in Bon Aqua, TN. The semblance of a well loved country home and the sound of Jackson's smoothe voice brings comfort and nostalgia. Various photographs and records are seen on the walls in the background, each presenting famed artists. Tony Jackson is seen in a simple grey button-up shirt, a black cap with the American flag and dark jeans. And of course, the artist is dawning a simple ol' guitar.
Randy Travis' Cameo
When the video seems to be nearing the end, viewers are left with one last piece of reminiscence. At the 3-minute and 34-second mark, Randy Travis appears in frame with Tony Jackson. Once Jackson sings the last line of the song; "Do you remember country music?" Randy finishes the line simply asking; "And me?" Though the moment is short, Travis's presence speaks volumes and sends the message home.
The cherry on top? This is only the beginning. The caption states that the song is "from the upcoming album I've Got Songs to Sing, out 9/29/23." By the end of tomorrow, fans will have more than enough content to consume.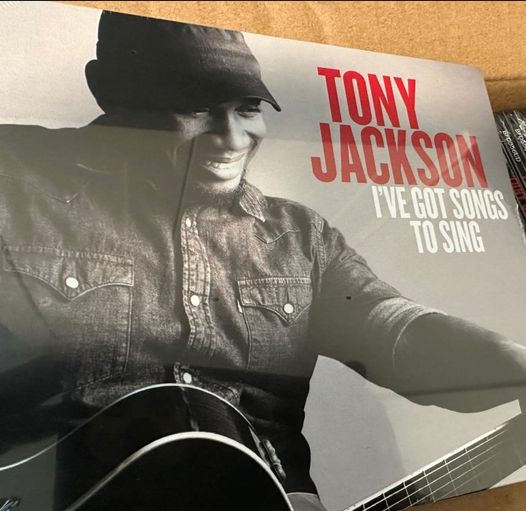 Fan Response
Though the video has not been up long, fans are already sharing their opinions on various social platforms.
Bonnie Beardsley-Cope on Facebook says, "Just watched the video and OMG That singing sure does tug at the heart strings. Loved it and just know Tony's heart and soul was in it, while he was singing… Beautiful."
Francie Davis on YouTube says, "I've never listened to Tony Jackson before………but I am listening NOW!! Great song!!!"
Who else is excited about the new music tomorrow?