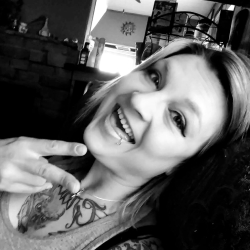 Latest posts by Chris Piner
(see all)
While only married for two years, it often seems that singers Gwen Stefani and Blake Shelton have been together forever. Their beautiful romance captivated fans of The Voice for numerous seasons. Although Shelton had love in his eyes, it never stopped him from competing against his future wife and winning on occasion. Having felt the sting of love twice before meeting Stefani, Shelton was pleasantly surprised the first time he met her which was back in 2014. Jump forward to now and the pair seem inseparable. Honoring Stefani with a star on the Hollywood Walk of Fame, Shelton decided to take a walk of his own – down memory lane.
On Thursday, fans and the press filled the street as Gwen Stefani received her star on the Hollywood Walk of Fame. While a massive deal for any celebrity, both Stefani and Blake Shelton couldn't help but remember how their careers led them to each other. When speaking, Stefani admitted, "If it wasn't for Irving, I wouldn't have met my best friend, my husband – Blake Shelton. I love you so much. You have given me the kind of love I never knew before. The minute I met you, I knew I was home, and I am so so proud you are mine – I can't believe it. I love you."
A Mother First
Although a sweet moment, nothing could prepare Gwen Stefani for what Blake Shelton planned to say. Taking the podium, the singer joked about how many speeches he's given over the years and how some believe they are often too long. While somewhat agreeing with them, Shelton proceeded to recall the first time they met and how her status as a mother drew him in.  "She drove herself to work in a black minivan with car seats in it. She didn't roll in with security." He even revealed, "She came in with a baby and two little boys – which at the time worked like security because at the time no one was going near her. It was chaos."
Where some saw chaos, Blake Shelton saw commitment. "It was clear to me that she was a mother first and foremost over anything else in the world. That was her No. 1 job. Now, standing here almost 10 years later, after I first met her, I can say without question that being a mother is still the most important thing in her life." He added,  "That's rare in this business."
Gwen Stefani Admits To Holding It Together
Besides motherhood, Blake Shelton explained no other person deserved a spot on the Hollywood Walk of Fame more than Gwen Stefani. "From music, television, and movies to fashion and beauty, she has risen to the top over and over again with her unique style that has made the world fall in love with her – not as much as me though."
If you look up star in the dictionary you'd see @gwenstefani's picture.
Congratulations Gwen on receiving your very well-deserved Hollywood Walk of Fame star today. I'm so proud of you always. pic.twitter.com/zeIisMdwyk

— Blake Shelton (@blakeshelton) October 19, 2023
Recalling the ceremony and Blake Shelton's sweet message, Gwen Stefani told Fox News Digital she held back so many tears. "It could've been worse, too, honestly, I was really holding back. To hear Blake's words and what he chose to talk about, like we didn't discuss it, I didn't even think about it. I thought he was going to come up there and make a bunch of jokes and roast me. It was really beautiful, and emotional. I want to go back and read his speech again because I can't remember everything."
Who is your favorite celebrity couple? Be sure to tell us in the comments below.