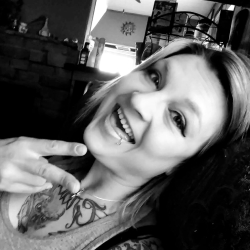 Latest posts by Chris Piner
(see all)
For most competition shows, the winner tends to be the contestant that America or the judges vote for. That seems to be the general rule for shows like American Idol, America's Got Talent, and Big Brother. But for The Voice, which continues to showcase singers all around the country, the winner seems to be Blake Shelton, as it was the place he met his wife, Gwen Stefani. And given that today marks her 54th birthday, the signer behind 17 consecutive number-one hits decided to celebrate his wife's special day with a heartfelt message.
Before meeting his future wife, Blake Shelton loved the idea that he dominated The Voice. Throughout his 23 seasons with the show, a member of his team won 9 of those seasons. Somewhat known for his banter with other coaches, Gwen Stefani left him speechless when she first appeared in season 7. Back in 2014, Stefani agreed to do the show with no knowledge of who Shelton was. That didn't seem to be a problem after the two hit it off and dated a year later in 2015. Their growing romance eventually led to them getting married in 2021 at Shelton's Oklahoma home.
Blake Shelton's Favorite Person Of All Time
For fans of both singers, the couple's love seems to only intensify when they are around each other. Given their careers come with a great deal of separation, Blake Shelton decided to step away from The Voice to spend more time with family. Showing he made the right decision, Shelton posted a picture of Gwen Stefani and him sharing an intimate moment. He wrote, "Happy Birthday to my favorite all-time person ever born in the history of mankind!!!!! "I love you!!!!!!!!!!"
Happy Birthday to my favorite all time person ever born in any time period in the history of mankind!!!!! I love you @gwenstefani!!!!!!!!!! pic.twitter.com/M03lqvhQTW

— Blake Shelton (@blakeshelton) October 3, 2023
Taking influences from her own life, Gwen Stefani once discussed writing love songs about Blake Shelton. She said, "One thing in my life that is not a money thing that makes my life very, very rich is obviously the most important thing: Love. And I know that sounds cliche, but I spent my whole life trying to find true love and I have it right now, and it's just been the most incredible thing."
While love surrounds them, Gwen Stefani admitted she sometimes forgets to go workout when Blake Shelton is around. "I don't wanna exercise every day, but when I do, I feel so much better. I'm talking about, like, a million times better. I think that [it's] just about trying to find balance, you know, in everything. From prayer to exercise to making out with my husband, like, all of it."
Gwen Stefani Opens Up About Oklahoma Living
As for her life in Oklahoma with Blake Shelton, Gwen Stefani joked about not being a fan of bugs. "I am not really a dirt person, a bug person, I don't like that much humidity. But you sort of get over it all because it's so beautiful, and you kind of feel like you're going into this vortex and it's just different here … I guess it's just nature, and God, is all right there."
Got my old friend out of the barn today!!! It's Kubota time people. Kubota time…. pic.twitter.com/Q6Uaz2rcYj

— Blake Shelton (@blakeshelton) September 5, 2023
Where would you like to live with your favorite person of all time? Let us know below.