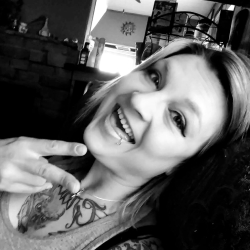 Latest posts by Chris Piner
(see all)
For many artists like Lainey Wilson, The Judds did more than entertain but inspired them to chase their own dreams. During their time on stage, The Judds dominated the charts and country music as they won an impressive five Grammy Awards and nine CMA Awards. Of their twenty singles, fourteen of them hit number one. Considered the most successful duo in country music history, in April 2022, Naomi Judd passed away, leaving a hole in country music. With such an impact, Wilson didn't hesitate when asked to contribute to A Tribute To The Judds album. While excited about the opportunity, the country singer didn't know she would be collaborating with another country legend.
Joining Lainey Wilson on the tribute album were artists like Blake Shelton, Gwen Stefani, Jelly Roll, Trisha Yearwood, Ashley McBryde, and even LeAnn Rimes. Considering her voice added among such iconic singers, Wilson recalled how The Judds impacted her as a child. "They were the soundtrack to my childhood."
From Fan To Friend
Besides singing on the album, Lainey Wilson harbored a relationship with Wynonna Judd. Talking about the person she is outside of the spotlight, Wilson admitted, "I've gotten to know Wynonna and she's even better than I had imagined. She is a spitfire, just like I thought she would be. But when they told me that I'd be doing 'Mama, He's Crazy.' I was like, oh my gosh, this is perfect.'"
Asked to sing Mama, He's Crazy is an honor, but for Lainey Wilson, her stomach dropped when they revealed she would sing alongside Dolly Parton. "They said, well, what if you and Dolly did it together? I was like, 'I'm done. I can go to the house now. I'm done, send me home!"
Although the pair collaborated on the song, Lainey Wilson didn't get to meet Dolly until the Academy of Country Music Awards due to scheduling conflicts. Apparently, they recorded their parts separately. "So at the ACMs this year when she announced a Female Artist of the Year, that was the very first time that we had actually met, but we had already recorded the song. But when I was up there as we were walking off the stage, she grabbed my arm, she said, 'Lainey, I love our song We did together.' And that right there, that was one of the most memorable moments I will ever have."
Lainey Wilson Recalls Her Reaction
With A Tribute To The Judds on shelves, Lainey Wilson remembered the first time she heard their collaboration, which happened on tour with Luke Combs. "I boohooed cried. And I think everybody feels this way about Dolly, but I do feel like I just know her from a different lifetime and it's just such an honor to hear our voices right next to each other because she's such a huge inspiration to me on and off the stage."
Is this what happens when you stumble to the kitchen and pour yourself a big ole cup of ambition?!… "Mama He's Crazy" with @DollyParton is out now on the @juddsofficial Tribute album! https://t.co/6MSjFoOEbo pic.twitter.com/sPv4TdhUyt

— Lainey Wilson (@laineywilson) October 28, 2023
With so many big names on the album, are you excited to grab yourself a copy? Be sure to share your thoughts below.