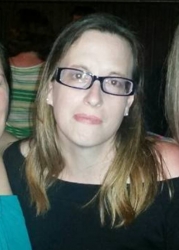 Latest posts by Jennifer Havener
(see all)
Jason Aldean talks about the 'generational shift' happening in country music and being replaced by younger artists such as Luke Combs and Oliver Anthony. Is he worried about his place in country music? Keep reading for all the details.
Jason & Brittany Aldean's 2023 Halloween Skit Goes Viral
Jason and Brittany Aldean are one celebrity couple who never fails to go big for Halloween. But they do more than just dress up. In recent years, the duo have taken to putting on skits related to their costumes.
For example, in 2022, they dressed as Ron Burgundy and Veronica Corningstone from the Anchorman movies.
However, they outdone themselves for Halloween 2023. Jason Aldean put on an orange wig to be Donald Trump, while Brittany donned a grey wig to take on the persona of President Joe Biden.
As Trump and Biden, the Aldeans performed a mock debate.
The skit was all in good fun, as Jason and Brittany Aldean are friendly with former President Trump.
One of the funniest things you'll see tonight as Jason Aldean and his wife Brittany dressed up as Trump and Biden, and even pulled off a full debate skit.. 😂😂😂pic.twitter.com/ERU05F00Zy

— Matt Couch (@RealMattCouch) November 1, 2023
Luke Combs Shares Exciting News
Luke Combs is one artist having his moment in country music. He dropped out of college to pursue his dreams, releasing his first major album in 2017.
In early 2023, his cover of Tracy Chapman's 1988 hit Fast Car dominated the charts and broke streaming records. His rendition of the famous song was nominated for Single of the Year at the 2023 Country Music Awards.
He secured three other nominations – Entertainer of the Year, Album of the Year (for Gettin' Old,) and Male Vocalist of the Year. "Fast Car" is also nominated for Song of the Year, which goes to the songwriter.
The 2023 CMAs air on Wednesday, November 8, at 8 PM Eastern on ABC.
Tune in to see Luke Combs perform his song "Where the Wild Things Are" and maybe pick up four wins.
Excited to announce I'll be performing "Where the Wild Things Are" on the #CMAawards 1 week from today on Wednesday, Nov. 8 at 8/7c on ABC! pic.twitter.com/AvcXq2iORc

— Luke Combs 🎤 (@lukecombs) November 1, 2023
Jason Aldean Talks About Getting Replaced By Younger Artists
With artists such as Luke Combs, Morgan Wallen, and Oliver Anthony making a splash in the country music industry, is Jason Aldean worried about getting pushed out?
The Los Angeles Times did a profile on Aldean earlier this week and asked just that.
The Times asked about the "generational shift" happening as the younger artists dominate the charts. However, Jason Aldean thinks there's room for everyone.
"Just kind of comes with the territory. But here we, 18 years in, just came off of selling out a tour. So I don't think about it in terms of getting phased out," Aldean said about the shift.
He went on to say that he "loves" the artists coming up, namechecking Morgan Wallen, Luke Combs, and Parker McCollum.
However, Jason Aldean admits his days are numbered.
"At some point, the fans will tell us, "OK, your days at country radio are over." But I don't see it happening anytime in the next couple of years." – Jason Aldean, Los Angeles Times.
He also addressed the male-dominated country music industry. Aldean said, "Male artists seem to have dominated the genre a little bit over the last however many years. But you also have some great female acts: Carrie [Underwood] and Miranda [Lambert], and Carly Pearce is coming up now."
Do you think the younger generation is pushing Jason Aldean out of the country music industry? Share your thoughts in the comments.