Latest posts by Shawn Lealos
(see all)
Kelsea Ballerini is up for a Grammy Award in 2024 for Best Country Album with Rolling Up the Welcome Mat. She has also won CMA and CMT awards over her career. However, she has recently mentioned that she was replaced on a Jonas Brothers collaboration.
Here is what song Kelsea was supposed to sing with the Jonas Brothers and what happened.
Jonas Brothers replace Kelsea Ballerini on song
Kelsea Ballerini and the Jonas Brothers toured together and many fans have started dreaming of a collaboration between the two popular acts. A fan asked when a collaboration could happen between the two and Kelsea answered the fan on her Instagram Stories and said, "To be so honest, I was on 'Strong Enough' but did indeed get replaced."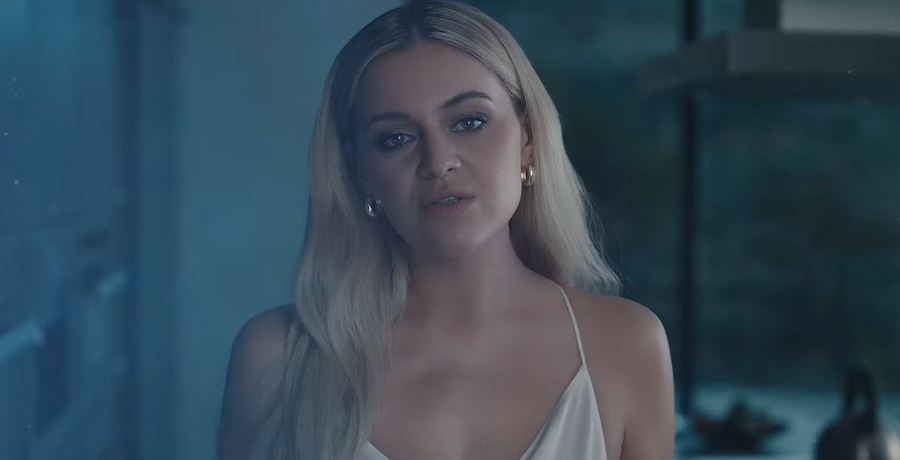 The good news is that Kelsea and the Jonas Brothers are still friends and she has no hard feelings. She said that she wasn't mad and that Bailey Zimmerman was "sick" in the song. That is a brand-new Jonas Brothers song that just hit on November 10 and has them performing it with Bailey Zimmerman, who previously topped the Billboard Country charts with "Fall in Love" and "Rock and a Hard Place."
The new song was released as a single, written by Kid Harpoon, Mick Jagger, and Keith Richards. Nick and Joe Jonas and Bailey Zimmerman delivered the vocals on the song. You can listen to it here.
The Jonas Brothers said in a press release, "We're so excited to team up with Bailey for 'Strong Enough'! He's such a talented artist who's had an amazing year, so it's been a blast collaborating with him" (via Us Weekly). No one mentioned Kelsea's original role in the song.
Kelsea Ballerini stays strong herself
Kelsea Ballerini might not have gotten to sing with the Jonas Brothers on "Strong Enough," but she is doing fine herself. On top of her Grammy nomination, she also played a sold-out concert earlier this month in her hometown. Ballerini even joked half the population of her hometown showed up for the concert.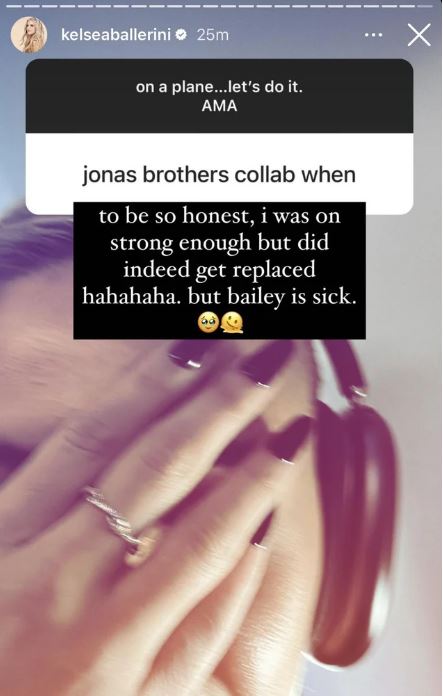 A few days later, Kelsea performed "Leave Me Again" at the 2023 CMA Awards and then she learned about her Grammy nomination a few days after that. Kelsea posted a video on Instagram showing them watching the TV announcement that her album picked up a Grammy nomination.
Rolling Up the Welcome Mat was actually an EP released in 2023 with a short film of the same name. There are six songs on the album and it peaked at 48 on the Billboard chart and 11th on the US Country chart.
Did you want to see Kelsea Ballerini collaborate with the Jonas Brothers in the future? Are you surprised that they replaced her in a song when they had a chance? Let us know your thoughts in the comments below.