Latest posts by Emmalynn Miller
(see all)
Kelsea Ballerini and Chase Stokes are taking their relationship a step further with matching permanent markings to share their romance. Though the tattoos are simple, this action speaks volumes. Will this relationship be as long-lasting as this ink?
How Did Kelsea Ballerini And Chase Stokes Meet?
Kelsea and Chase originally connected through Instagram after Ballerini slid into the young man's direct messages. The two immediately hit it off, as they had both recently gotten out of relationships. Kelsea had sent Chase a message in the early hours of December 1st, 2022, and Stokes was quick to reply. The two flirted and introduced themselves like they were just average people. In no time, they agreed to go on a first date.
The Evolution Of Kelsea Ballerini's Relationship
The public found out about Kelsea Ballerini and Chase Stoke's romance through an Instagram post made by Todd Graves that shows the two together at a SoFi Stadium football game in January of 2023. Chase Stokes then confirmed everyone's suspicions a few days later when he posted his own picture of him and Kelsea cuddled up during the game.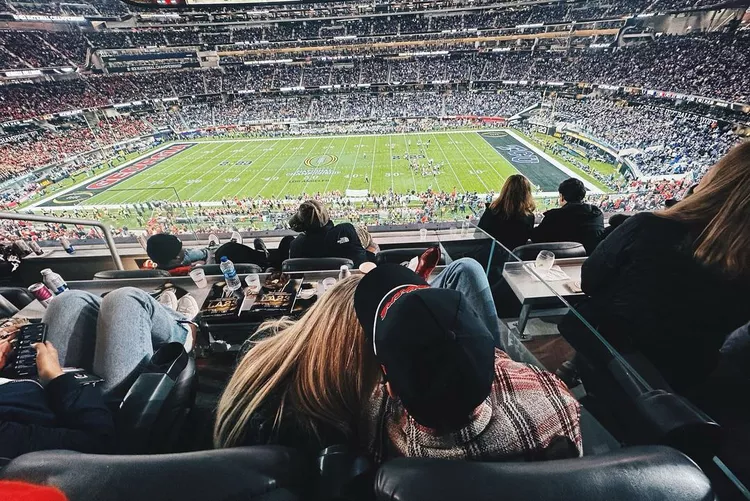 After that point, people began spotting the pair going on dates, holding hands, and hugging. In February of 2023, Kelsea Ballerini finally admitted she was no longer single. Chase and Kelsea kept sharing each other on their social media as pictures got more and more involved. The two began to share posts of them kissing and going on dates, and fans were going wild. Chase and Kelsea's relationship has been going strong since January, and they are no longer shy about it.
Kelsea Ballerini And Chase Stokes Match Tattoos
Tattoo artist Michelle Santana shared a post on her Instagram two days ago that shows a tattoo done for Kelsea Ballerini. The next day, she shows work that she did on Chase Stokes. Once the two posts are put together, it can be seen that the two are matching tattoos.
The couple chose to match a simple star sign tattoo, picking the symbol for the sixth sign of the zodiac, Virgo. Matching tattoos is nothing an average couple should be getting. Tattoos are obviously permanent, so to make the choice to get one that is related to any relationship speaks volumes. This silent statement entails that Kelsea and Chase expect their relationship to last as long as these tattoos do. Unless the two plan to laser remove these symbols, it seems they are planning to stay in this relationship for life.
Lucky for Kelsea and Chase, if their relationship does end up faltering, the tattoo is simple and discreet enough to not be associated with anyone else. However, this was still an intentional choice, and fans will not forget that the two got the ink done together. Was this a wise choice for Kelsea Ballerini? Do you think things will go awry just for this tattoo to leave a painful memory?