Country singer Kelly Clarkson is going through the wringer right now. Her very public divorce from Brandon Blackstock recently took a nasty turn amid her accusations of fraud. However, the American Idol alum revealed the one thing that has helped her more than anything the last few months: A Garth Brooks song.
Garth Brooks Appears on The Kelly Clarkson Show
Garth Brooks has a new album out and is doing the talk show round to promote the Fun album. Earlier this week, he appeared on The Kelly Clarkson Show. While many shows are still doing only virtual interviews, Kelly Clarkson does some in the television studio with safe social distancing. 
The two country crooners were supposed to be chatting about Brooks' new album, but the talk turned to his catalog of hits. He told her the story about how he didn't want to record "The Dance" until his record producer strong-armed him into it. It ended up being his biggest hit. 
Kelly Clarkson seemed to find a connection with Garth Brooks as a fellow divorcee. As fans know, Garth Brooks divorced his first wife in 2001. In 2005, he married country singer Trisha Yearwood. The couple is celebrating their 15th anniversary this month. 
While Garth Brooks may be happy now, he knows the hardship of a divorce. During their interview, Kelly Clarkson opened up to him in a way that she hasn't before. 
Kelly Clarkson Reveals Which Song Helps Her Through Hard Times
The "Since U Been Gone" singer has a lot of friends, family, and fans trying to help her through her divorce. She told Garth Brooks that people send her books "and stuff" with advice about coping. However, none of that really connected with her. 
But she finally did have that lightbulb moment of the perfect description for how her divorce feels. And she found it in a Garth Brooks song. Coincidentally, it's the same song he was hesitant to record in the first place. 
The American Idol alum revealed that "The Dance" is the one song that explains her feelings about her divorce. She said that she doesn't want to "crap on" the good years with her ex, but needs to acknowledge that the marriage didn't work out. And so, Kelly Clarkson found solace in the lyrics of "The Dance." 
It's likely she's referring to the lyrics, "I could have missed the pain/But I'd have had to miss the dance."
In fact, she was so inspired that she gives the song a nod in the lyrics on her new album. She said, "It's the whole kind of come around…the little tag part is, 'even though my heart is broken it was worth the dance anyway.'"
There's no word on when fans can expect Kelly Clarkson's new record. However, on her daytime talk show, she performs cover songs in the Kellyoke segment of the show. During a recent episode, she took on Roxette's emotional hit "It Must Have Been Love." Watch until the end to see her cute reaction to getting it right in one take.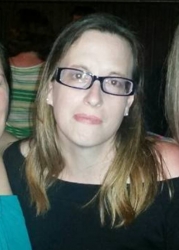 Latest posts by Jennifer Havener
(see all)