Carrie Underwood caught up with fellow American Idol winner Kelly Clarkson. Last week, the two ladies talked about the show they both found fame on. Country Music Alley previously reported that Carrie admitted she almost didn't try out for the show.
Kelly appeared from her California studio, which is decked out for the holidays. She wore an all-black ensemble, which she paired with silver hoop earrings and red lipstick. Carrie called in from her home in Tennessee where she showed off her own Christmas decorations. She wore a red satin blouse and black pants.
"Hallelujah" singer froze when Janet Jackson blew her a kiss
During their chat, Carrie Underwood told Kelly Clarkson about Janet Jackson blowing her a kiss onstage. On June 29, 2019, the country singer was ecstatic to watch her favorite artist perform. The two superstar performers headlined Glastonbury Festival in the UK. Carrie couldn't stop watching Janet Jackson's signature moves onstage.
The singer noticed Carrie and waved. The country singer was amazed.
"What? Just? Happened?!" she commemorated the moment on Instagram. In the post, Carrie included the kissy face and mindblown emojis. Clearly, Carrie's fame didn't go to her head. She still fangirls every so often.
On the Friday, December 18 episode, Kelly asked Carrie about that moment. The "Since U Been Gone" singer wanted to know the details when Carrie watched Janet Jackson before. Kelly revealed that Janet "blew [Carrie] a kiss."
Carrie said that she stayed so she could watch the legendary artist performer.
"She blew me a kiss and I was looking around like, 'What? Who is she blowing a kiss to?' and they're like, 'It's you! It's you!" Carrie explained.
Instead of blowing a kiss back, the songstress froze. She admitted she didn't know what to do at that moment. Carrie also didn't think that Janet knew she existed. But at least she documented that incredible moment.
Carrie Underwood talks about her duet with her son
Carrie Underwood joined her 5-year-old son, Isaiah, for the new version of the "Little Drummer Boy." The track appears on her first-ever holiday album, My Gift. While Carrie was happy to do a duet with John Legend, she really loved recording with her son. During her appearance on The Kelly Clarkson Show, Carrie recalled that Isaiah couldn't wait for his friends to hear it.
"He did such a great job, and listening back, I feel like he's just so proud of himself," Carrie said. "He went to school and he's like, 'Hey, my song's out! Wanna hear my song?' And they were listening to it in class."
The "Before He Cheats" singer revealed it was the first-time that Isaiah joined her in the studio. She could hear Isaiah sing the song in her head, which is why she asked him to join her on that track. And now she's glad she did.
Check out Carrie Underwood's new Christmas album and HBO Max special, both of which are out now.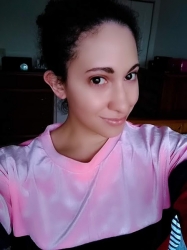 Latest posts by Chanel Adams
(see all)