Kelly Clarkson recalled a funny moment from the dentist. In the newly-released clip from The Kelly Clarkson Show, the singer exchanged stories with celebrity guest Kaley Cuoco. The two talked about nights they can't remember. Kelly's wild night didn't involve a trip to the night club.
The "Since U Been Gone" singer had a crazy night on the town. However, it didn't involve any alcohol. Instead, Kelly exclaimed that she was "so high" from the dentist. She still can't remember what happened after her dental procedure. But she knows that she attended band rehearsal and went on a shopping spree.
She was "so high" from the dentist
The Grammy-award winner exchanged stories with the Flight Attendant star. Kaley Cuoco joked that her wild night out involved sake and a horse show. Kelly Clarkson exclaimed that her night did not include any alcohol. However, she couldn't recall what happened the night before.
"I was at CVS filling some prescription because I'd had dental work done the day before," she explained. "And I look in my bag and I have all these jewelry boxes and I'm like, 'What the hell?' Like I have literally five to six big boxes of jewelry in my bag. And I'm like, 'Did I like rob someone's house?'"
After the strange discovery, Kelly contacted her assistant. She informed her that they went shopping together after the singer rehearsed with her band. The duo also went to dinner after their shopping spree.
"I had a full night completely with eyes open walking around that I don't remember," Kelly exclaimed.
Later, the 38-year-old spoke to her band. They informed her that she went to rehearsal with sunglasses covering her eyes. Throughout most of the time, Kelly sat in a chair. Then she said into her microphone, "That ain't my song." The songstress revealed that the band rehearsal took place during her Meaning of Life album era, which means it happened back in 2017.
Kelly Clarkson makes a startling revelation
The "Under the Mistletoe" singer was embarrassed about that moment. Kelly Clarkson noted that she also visited a friend's house that same day. But she can't remember what exactly happened.
"I was so high from the dentist," Kelly said. "What did the dentist give me?"
"Wow! And where can we get it?" Kaley joked.
This comes after Kelly revealed that she loves coloring with her kids. She finds it "therapeutic." On Friday's episode of her talk show, The Voice coach responded to viewers' questions and gave helpful advice on how to handle awkward moments during the holiday season.
To combat stress, Kelly will color with her kids. She used to think that adult coloring books were so silly. But now she gets it. She finds it "therapeutic" amid a "hard year." Kelly is amid her divorce from Brandon Blackstock.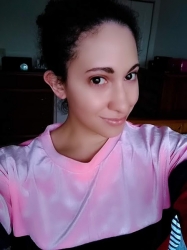 Latest posts by Chanel Adams
(see all)