Taylor Swift and Joe Alwyn are reportedly "in it for the long haul." The couple has no plans to break up anytime soon. The "Willow" singer is extremely happy and in love with her longtime boyfriend. They've been writing songs, quarantining, and living their lives together in secret.
The couple has kept their relationship private. Swift used to be shamed for writing songs about her active dating life. So, she wants to protect her relationship from the media this time around. Instead, she only drops hints about their relationship in her music.
According to a new source, Swift wants to share more about her relationship with Alwyn.
Taylor Swift and Joe Alwyn could become more public
An insider told Entertainment Tonight that Taylor Swift is ready to share her life with Joe Alwyn. Does that mean they could become Instagram official? Or will they be more willing to talk about each other in interviews? Fans will have to wait and find out.
"Taylor has gotten more and more comfortable being public with Joe and letting fans in on their romance in a way that she feels and is still protecting it," the source told ET Online. "She loves Joe so much, and of course, is not trying to hide their relationship, but she prefers to keep specific details private."
According to the insider, the couple is "in it for the long haul." Alwyn and Swift "totally see a future with each other." They're at a point where they don't crave external validation from the public. Instead, they are content with each other and "growing together" as a couple.
Swift spoke out about their relationship in an interview with Paul McCartney in Rolling Stone. She talked about the struggles of being in the spotlight while dating someone who has a "grounded way of living." Swift also confirmed that Alwyn was the pseudonym William Bowery in her Disney+ documentary film, Folklore: The Long Pond Studio Sessions. They collaborated on her album, Folklore, on the tracks "Betty" and "Exile."
The quiet couple makes a rare public appearance
Taylor Swift and Joe Alwyn recently came out of hiding. They were photographed together for the first time in a year. The couple is slowly making changes in their relationship. Swift and Alwyn were spotted holding hands in London alongside Alwyn's mom, Elizabeth Alwyn.
The private couple wore face masks amid the ongoing coronavirus pandemic. Alwyn and Swift also wore matching Wellington boots during their afternoon stroll. This comes amid the strict lockdown in the United Kingdom. According to the guidelines, people can exercise with people in their household during the day.
Taylor Swift and Joe Alwyn Hold Hands in Rare Outing With a Special Family Member https://t.co/lrvS6rkD7u

— E! News (@enews) January 12, 2021
"She is back and forth between Nashville and England spending time with her family and with Joe's family," an insider told E! News. "They take walks in the neighborhood and go on hikes to get fresh air."
Though they're traveling, the couple is still "abiding by the rules" by "not leaving the house much." Both Swift and Alwyn's families have gotten along well. Their parents "all seem very close and very happy," according to the insider. Before the pandemic, their families spent time together and had a good time.
Check back with Country Music Alley for more news on Taylor Swift and Joe Alwyn.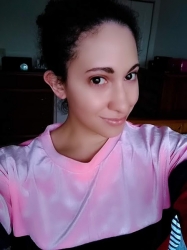 Latest posts by Chanel Adams
(see all)