2021 is gearing up to be a very busy year for Loretta Lynn. After spending the last few years recovering from a stroke and a broken hip, it seems the legendary singer is ready to get back to work. 
Like many people, she spent most of 2020 quarantining and keeping safe amid the coronavirus pandemic. In fact, she recently encouraged her fans to get the COVID-19 vaccine. 
But even during the pandemic, Loretta Lynn was looking ahead to what comes next. Six months ago, she teased that she was working on multiple different projects. One of them is a new documentary about her life. 
The documentary is the work of PBS. Loretta Lynn shared her thanks to the network for all their hard work on putting it together.
Thank you, PBS for putting this documentary together. I still can't believe my life is one for any kind of fuss. I feel like the luckiest girl in the world. https://t.co/ZBJic65eZq

— Loretta Lynn (@LorettaLynn) January 27, 2021
New Documentary Explores Life of Loretta Lynn
During the quarantine, Loretta Lynn posted photos on social media of herself filming a mysterious project. Well, the mystery is solved! PBS is releasing a new documentary about her life. Yes, her early life already got the biopic treatment with the movie Coal Miner's Daughter. However, the flick starring Sissy Spacek as Loretta Lynn came out in 1980. At 87-years-old, Loretta Lynn has many more life stories to share with her fans.  
Sounds Like Nashville reports that the documentary will feature new interviews with Loretta Lynn, along with archive footage. The documentary also commemorates the 50th anniversary of Loretta Lynn's "Coal Miner's Daughter" album release. 
Country Music Icon Will Release 50th Album This Spring
The new documentary is just one part of Loretta Lynn's secret project. As announced a few weeks ago, she has a new album coming out soon. Out in March, Still Woman Enough will be Loretta Lynn's 50th studio album. To celebrate that milestone, it will feature some of country music's best female artists, including Reba McEntire and Carrie Underwood. 
Additionally, listeners will get a treat of new recordings by Loretta Lynn. The album will feature new cuts of the classic songs "I Saw The Light" and "Keep On The Sunny Side." Loretta Lynn also performs a recitation of "Coal Miner's Daughter" for the new album. She surprised fans by releasing the official video of the recitation earlier this month.
Loretta Lynn: My Story In My Words will air on PBS network on Saturday, February 27. 
Follow us on Facebook for all the latest news about all of your favorite country artists, including Loretta Lynn.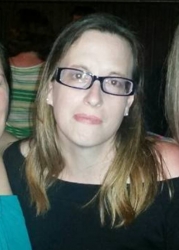 Latest posts by Jennifer Havener
(see all)