The popular ABC reality dating show The Bachelor is known for collaborating with live music acts during various date episodes, Matt James' season is no exception. This time, the network helped give a small, up-and-coming country trio a chance for exposure when they featured a live performance by Temecula Road on last week's show. Read on to get the details about their performance on The Bachelor. 
Matt James Takes Pieper James on One-on-One Date with Temecula Road
Fans can't help but notice that this season of The Bachelor has featured a lot of in-fighting and negativity amongst the contestants. Despite the bullying in the ranks, viewers got to enjoy watching lovely, intimate one-on-one date with Matt and contestant Pieper James. The pair got to enjoy a private carnival set up just for them, followed by a private live concert featuring Country group, Temecula Road.
The band performed a gorgeous, stripped-down version their new single "Everything I Love," accompanied only by acoustic guitar. The song was a perfect selection for an intimate, romantic date night. It added to the sentiment beautifully and the fans really seemed to dig it… and so did fans.  Many fans have had this song on repeat since they heard it on the show.  It's a romantic, mid-tempo country love song with some really creative harmonies in it.
Got this on repeat 🎶 @temecularoad #TheBachelor pic.twitter.com/oyKSY5oeHL

— The Bachelor (@BachelorABC) February 9, 2021
Who Are Temecula Road? 
Temecula Road is a modern, contemporary country group that has been playing the circuits for several years. They have made some traction in the country charts, online and through venues like Radio Disney – but hadn't quite yet made it to mainstream radio just yet.
The group consists of sisters Maddie and Emma Salute and male bandmate, Dawson Anderson. The three young musicians who are now in their early twenties have been singing together since their high school days. Despite Emma and Maddie attending a different school than Dawson, the three would eventually meet while attending voice lessons. The rest was history. The group has been singing together for years, and their dedication and hard work shines through their musical artistry and elaborate, unique, three-part harmonies.
who just watched on the west coast?? still can't believe this!!! thank y'all so much for all the love ☺️ get our single "Everything I Love" out now! https://t.co/EomztmXLYw @BachelorABC @BachNation #TheBachelor pic.twitter.com/iatUZbg5yf

— Temecula Road (@temecularoad) February 9, 2021
Temecula Road is currently signed to the Warner Music Nashville. Their informational page on the Warner Music website reveals the group plans to release new music in 2021.
"Everything I Love" Climbs iTunes Tracks
Temecula Road has had a number of songs that fans have really resonated with. They have created a really loyal following for themselves since they made the move to Nashville. This performance on The Bachelor has really given them a huge boost in visibility. The performance putt their music in front of millions of people, some who have never even heard their name before.
In fact, the song they performed, "Everything I Love," has been climbing the iTunes charts since the episode aired. Maddie Salute took to Twitter yesterday, sharing a snap of the current chart rankings – listing their single holding at number 6. The song would steadily climb throughout the day.
WOW. Thank you. 🙏🏻 pic.twitter.com/ndxEmOjDc0

— Maddie Salute (@MaddieSalute) February 9, 2021
If you dug their latest performance on The Bachelor, be sure to scroll their various social media profiles. The group regularly does unique covers of songs they enjoy. You can also download their entire collection from the iTunes Library.
We congratulate Temecula Road on their awesome new single and look forward to hearing new music in 20201.
Be sure to check in with Country Music Alley each day for the latest news on all your favorite country stars.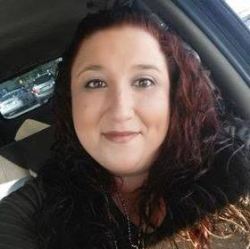 Latest posts by Nikki Desrosiers
(see all)