Dolly Parton is a happily married woman. But she had her share of bad dates in her younger years. She recently told a never-before-heard story about the lengths she's taken to avoid 'giving it up' on a date. 
Legendary Singer Braved Bear Attack to Avoid Promiscuity
Country music icon Dolly Parton was the guest of honor on The Tonight Show recently. Host Jimmy Fallon led the singer and actor Noah Centineo in a game of "True Confessions." During the fun game, Dolly Parton and the Netflix star had to guess if the other's outlandish story was true or false. She swears this one is true. 
According to Dolly Parton, when she was 18-years-old, her date "kicked her out" of his car because she wouldn't "put out." She had to walk through a "forest with bears and bobcats." Country Music Television writes that at this point, Centineo asked for more details. Did Parton actually see the wild animals?
No, but she "heard them, felt them." 
She further describes the lead-up to getting kicked out of the car as a "'put out or get out" situation. She made it home safely, but would she make the same choice? 
The walk home through the forest terrified Dolly Parton so much that she would choose "giving it up" if she had to do it all over again. 
The talk show host and Noah Centineo weren't sure if they should believe Dolly Parton's bear attack story at first, but she convinced them. 
Other Dolly Parton Revelations 
Her bad date experience wasn't the only detail about her life that Dolly Parton revealed on The Tonight Show. In a one-on-one interview with Jimmy Fallon, she talked about her songwriting habits. As we reported before, she uses any scrap of paper she can find to write song lyrics. 
One of her biggest hits, "Coat of Many Colors" was written on a dry-cleaning tag. But not just anyone's tag. It was the dry-cleaning tag for one of Porter Wagoner's suits! As country music fans know, Dolly Parton was a regular performer on The Porter Wagoner show. 
A new college course about Parton explores incidences of sexism in her professional relationship with Wagoner. For example, the students noted that Wagoner treated Parton "as an accessory" during the show. 
If you want to listen to more of Dolly Parton's personal stories, she recently teamed up with Apple for a fitness program for the Apple Watch. Fans can listen to her stories as they walk with the Time to Walk app. 
Follow us on Facebook for more articles about Dolly Parton and your favorite country artists.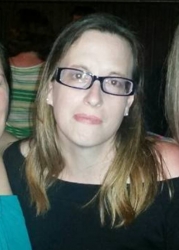 Latest posts by Jennifer Havener
(see all)