Garth Brooks is reflecting back on his career. The legendary country singer has seen it all and done it all. This comes after fans think he should go back into retirement. As Country Music Alley reported, Garth's absence was felt for over a decade.
He recently received backlash for his performance at the inauguration of President Joe Biden. Some fans were upset that he sang for the Democrat. Meanwhile, others speculated about the hair under his signature cowboy hat. It sparked a conversation about whether Garth got hair plugs.
The singer hasn't responded to the backlash. Instead, he's opening up about his career.
The legendary country singer talks about his rise to fame
Garth Brooks may be one of the biggest country stars known to mankind. But he remains humble to this day. In an interview with News 9, he said that his roots belong in the Sooner State. He explained that most of his "old" songs started somewhere, just like he did. Instead of fame, Garth is focused on faith and family, which has kept him down-to-earth.
"I go home and mom tells me what all the local radio stations are doing and what everything's going on and dad pulls me aside and makes sure that I know, I know I'm not in the real world, you know, that I ain't working for a living," Garth said.
The "Friends in Low Places" singer credits his family for his love of country music. Garth's mom was a country singer herself. Decades ago, Garth got his start in Tennessee, where he flew to the top of the charts. Even though he's performed all over the world, he considers Oklahoma his home.
"I always tell people about Oklahoma," Garth explained. "It's just the land of common sense, and a beautiful place to live and a beautiful place to raise your children."
Garth Brooks reveals how he stays so humble
The singer-songwriter has kept many of these memories with him. Garth Brooks became known for the energy he conveyed on stage. His high-energy concerts attracted both fans and non-fans alike. Even if you don't like country music, you couldn't stop shaking your hips at one of his shows.
In his interview with News 9, he talked about the one award he wanted from the start of his career.
"There is one award from 1990 I have said I would like to have. That is the Artist of the Decade for Country Music," Garth told the outlet in 1999. "Like Alabama won in the '80s."
He won the award in 1996 when he become one of the best-selling artists of his time. It took him nearly thirty years to get his big break. Since then, Garth managed to stay humble by staying close to his hometown. He recently teamed up with his fellow country star and Oklahoma native Toby Keith to raise $2,000,000 following the fatal 2013 Moore tornado.
This spring, Garth will receive the Kennedy Center honor. It's clear that he's done it all in his career. But some fans are looking forward to seeing what he can do next. Follow Country Music Alley for the latest news on Garth Brooks.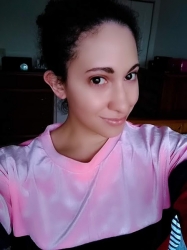 Latest posts by Chanel Adams
(see all)