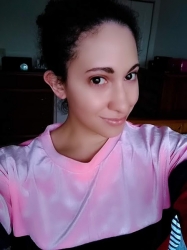 Latest posts by Chanel Adams
(see all)
On Tuesday night's episode of The Voice, Kelly Clarkson, Blake Shelton, and John Legend welcomed Nick Jonas to the show. However, that doesn't mean they're going to make it easy on them. Shelton joked about "how ugly it gets here." He blocked Jonas on the second night of the Blind Auditions.
The "X" singer admitted that he's "having a tough time here." Jonas replaced Gwen Stefani after previously coaching on Season 18 in 2020. He then joked and said that "Blake's a bully." Shelton blocked Jonas from the 19-year-old Gean Garcia, who got three chairs to turn during his rendition of Kodaline's "All I Want." Shelton said he wanted to save his block for Jonas.
Find out what he also said about Clarkson.
Blake Shelton says the daytime host is too busy for The Voice
The joking commented on the Tuesday, March 2 episode. Shelton said he lied about blocking Jonas. Then Kelly Clarkson chimed in and asked the contestant, "Do you want to be on a liar's team?" Then, Shelton moved from Jonas onto Clarkson. He claimed that the singer "doesn't really have time for this," meaning the singing competition.
According to USA Today, Clarkson juggles her time between The Kelly Clarkson Show and The Voice. Shelton said that the American Idol alum has "completely gone Hollywood now" and "forgot her roots."
"I have time to do it all and nail it while doing it," Clarkson fired back. Then, she found it "ironic" that Shelton is "trying to serve us up on a Hollywood platter" because "he's always on one of the covers of magazines and he's dating Gwen Stefani." Clarkson's arguments worked because Garcia ultimately chose Clarkson as his coach.
The moment you realize that you just got #BlockedShelton 😤 #TheVoice pic.twitter.com/SPX1uRrQOr

— NICK JONɅS (@nickjonas) March 3, 2021
Later, Jonas got his revenge on Shelton. Zae Romeo earned four chair turns for his emotional rendition of "Falling" by Harry Styles. Shelton thought the 21-year-old aspiring artist was "unique." John Legend said he has a "beautiful gift" and Clarkson related to his Texan roots. But Jonas was the one who won the contestant over with his approach.
.@zaeromeo slays this @Harry_Styles song… and gets a 4-CHAIR TURN. 💥 #VoicePremiere #TeamNick pic.twitter.com/FnS892wB8u

— The Voice (@NBCTheVoice) March 3, 2021
"I haven't won this show," he admitted. "I've got an enormous chip on my shoulder and I feel like I could get there with you to that finale." Apparently, that worked on the singer and the rest is history.
Kelly Clarkson is busy writing new music
The "Because of You" finds the songwriting process "therapeutic" amid her divorce from Brandon Blackstock. She's finding ways to help her process that heartbreaking ordeal. Kelly Clarkson appeared on "I Would've Loved You" with The Voice Season 17 winner Jake Hoot. She could relate to the track because of what she's dealing with in her personal life.
"That's why I gravitated toward this song that Jake sent is because one, I thought it was amazing," Clarkson explained on the Monday, March 1 episode of TODAY with Hoda Kotb and Jenna Bush-Hager. "He's a fantastic singer, but a songwriter. People that have been through a divorce, and you love someone so much, you feel that. I know this message well in my heart."
In a previous interview with Entertainment Tonight, she admitted she wrote a lot of songs since she filed for divorce in June 2020. So far, Clarkson has "written like 60 songs." She finds songwriting a "blessing in itself." In her interview on TODAY, the singer-songwriter finds it "therapeutic," even if she doesn't plan to release those songs.
But fans would love some new music from Clarkson. In the meantime, they're hoping they can get a covers album. Either way, fans would be happy. Would you love a new album from Clarkson? Sound off below in the comments.