Carole Underwood is proud of her daughter Carrie Underwood. While she always knew that her daughter had a voice, she didn't expect her to become a famous country singer. She made an appearance in the segment "Through Mom's Eyes" on the Today Show. During the broadcast, Carole told Sheinelle Jones what it's like to watch her daughter's career flourish.
She watched her little girl attend talent shows. Then when she tried out for American Idol, everything changed. Carrie's career started to rise in the early 2000s. Since then, she has released eight albums and won over 100 awards. Now, Carole is revealing how Carrie felt about becoming a star.
Carole Underwood talks about her daughter's God-given talent
Carrie Underwood seems self-assured and confident in her career. She sings with ease and does whatever comes to that. Not only does she has a successful music career, but she also has a successful fitness brand. However, Carole recalls when her daughter felt anxious about singing in local talent shows.
"I would call and say, 'Can Carrie sing? Will you let Carrie sing on this one?'" she said on the Today Show. "And, you know, she hated it, because her friends were going to be out there, and she didn't like to sing in front of her friends. And sometimes it was like – she might be crying before she would get up there to sing. But she did. … She always did. She just truly had a gift from God."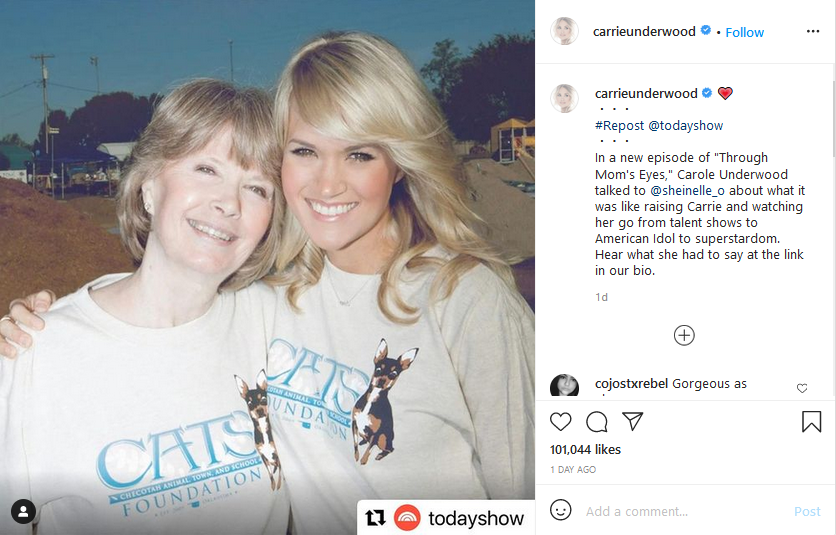 Carrie was self-taught in music. When she didn't perform in talent shows, she would listen to country music with her older sisters, Shanna and Stephanie. Carole would help Carrie out by making costumes for talent shows. She feels that she did a good job raising Carrie and encouraging her career.
Her daughter even felt nervous about trying out for American Idol. It was kind of a big deal, at the time. But all that anxiousness paid off when Carrie came in first place. Carole is glad that her daughter hasn't changed from the fame she achieved.
Carrie Underwood shares a story about her dad
Carrie Underwood is featured in People's Beautiful issue. In an exclusive interview, she revealed one of the most beautiful compliments she ever got. The sweet exchange came from her dad during her awkward stage. It's hard to believe that someone like Carrie had an awkward stage, but she recalls a time when a boy in her class made fun of her makeup.
"Hey, I was just 14…I was still learning how to do it," Carrie explained. "…For no reason at all, my dad told me that I looked really pretty. He had no clue about what had happened that day, nor is he exactly the kind of guy to give out compliments like that freely. But those words turned a bad day into a really good one."
Carrie has since perfected her makeup skills. She's also become accomplished in the country music genre. Now, she's exploring other genres of music. She released her first-ever gospel album, My Savior, this month. In the meantime, Carrie will also perform at the 2021 Latin AMAs, where she and David Bisbal will perform their bilingual duet, "Tears of Gold."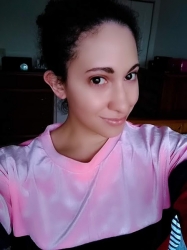 Latest posts by Chanel Adams
(see all)