Kelly Clarkson killed this cover of LeAnn Rimes "Blue."For most of the week, the American Idol has been going back to her country roots. She previously performed covers of songs by Martina McBride and Patsy Cline. Now, Kelly is trying her hand at a classic LeAnn Rimes song.
On Thursday, April 7, the singer was feeling a little "Blue" – and fans were good with that. Viewers look forward to seeing what she's going to perform at the top of her daytime talk show. In fact, "Kellyoke" is one of the most popular components of the show because each cover shows off her raw and natural talent.
Kelly Clarkson performs this LeAnn Rimes song
For this performance, Kelly Clarkson wore a long black dress. She knocked it out of the park as she did with her previous performances. This cover proved that country is definitely a genre that Kelly can cover. Fans especially loved it when she hit the high note while singing, "Blue, oh so lonesome for you" in the chorus.
Kelly sang the song with such passion. As Country Music Alley previously reported, the songstress revealed the one song she's afraid to cover. But her fans let her know that they were impressed with this cover. Here are just some of the comments from YouTube:
"I swear, Kelly can sing ANYTHING!"
"I'm running out of praises for Kelly! She's so freaking amazing!"
"Best voice of ALL time!"
"Queue the people saying 'she could sing the phonebook' … it's true tho."
"She has got such a beautiful voice. I listen to Kelly a lot."
"World-class singer."
Fans could tell that Kelly was singing the breakup blues underneath the dark blue stage lights, but they loved it anyway. The best kind of Kelly is the one who sings with such raw emotion as she does on her albums. She delivered a strong performance that's the perfect cure for those with a broken heart. It's the second spot-on performance following her unplugged cover of Patsy Cline's "She Got You" on Wednesday.
LeAnn Rimes' "Blue" is a country hit
"Blue" was the title track from LeAnn Rimes' 1996 album, which hit No. 1 on the Billboard country charts. The singer was only 13 years old when it peaked at No. 10 on the Billboard country charts. "Blue" also won LeAnn a 1997 Grammy Award for best female country vocal performance and two 1997 ACM Awards for song and single of the year.
Bill Mack wrote and released the song 1958. Since then, it has been covered by many other artists. It's the perfect melancholy song to sing along to. Some fans would say that Kelly's is right up there with LeAnn's version.
What are your thoughts on Kelly Clarkson's latest cover? What would you like to see her perform next? Sound off below in the comments.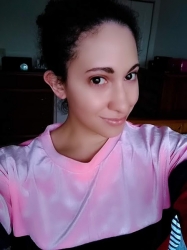 Latest posts by Chanel Adams
(see all)